Amy Kennedy, Co-Founder of The Kennedy Forum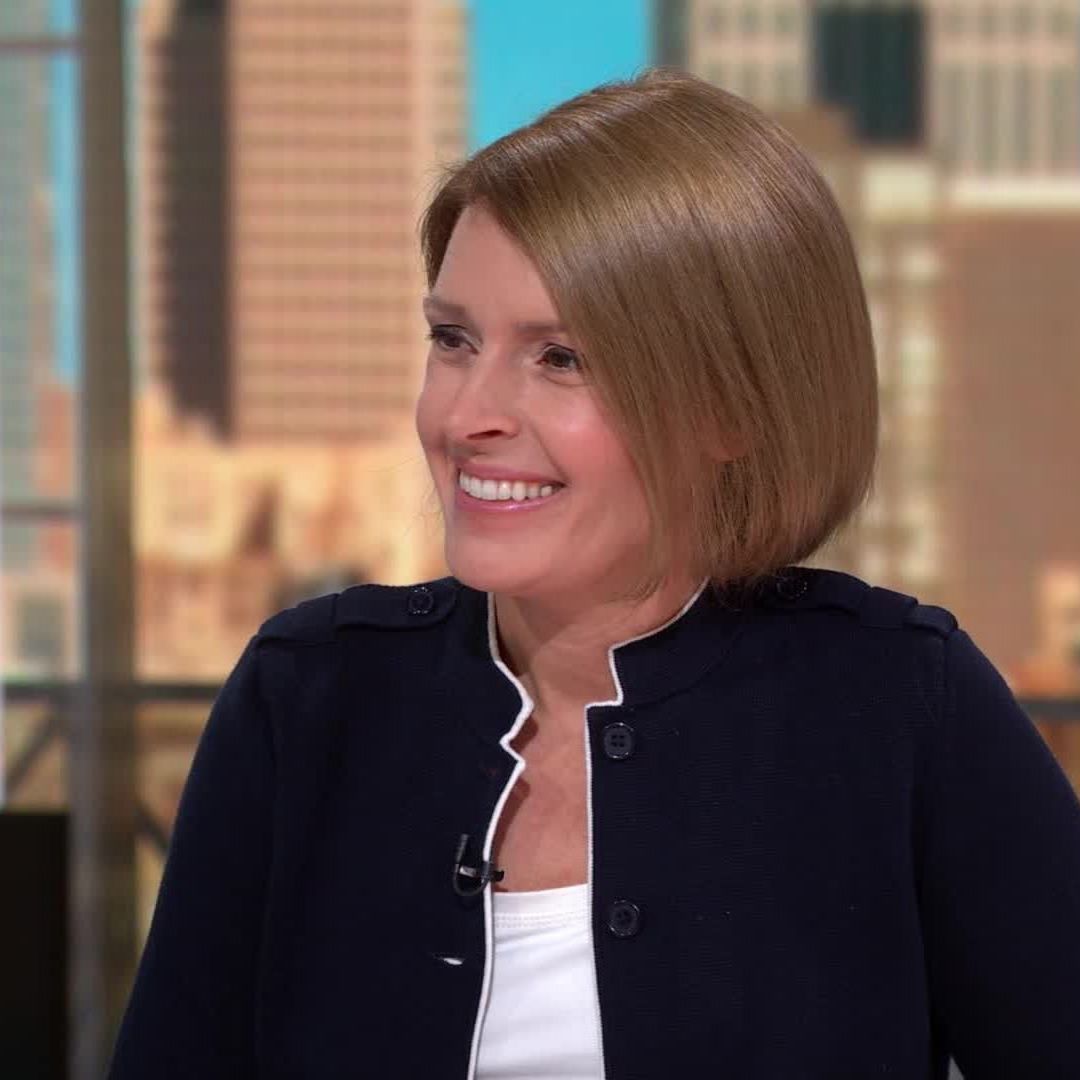 With over 15 years of experience working in public schools, Amy has seen first-hand how a child's mental health and mental health literacy impacts their ability to learn and grow—not only in the classroom, but in life. Each day, she challenges herself and others to learn to address ACEs and other developmental roadblocks head on through thoughtful interventions and skill building.
Amy knows that by supporting educators and working with community partners to create robust mental health systems within our schools, it is possible to identify students' needs and intervene early, while neuroplasticity is at its peak. Through strategies like social-emotional learning and integrated systems of care that meet students where they are, we have the power to improve educational, emotional, and health outcomes for all kids.
Watch Amy's Facebook Live discussion with Mental Health America president & CEO Paul Gionfriddo on prioritizing youth mental health care in the U.S.
Visit Amy's website to learn more about her focus areas.
Amy Kennedy joined Delaware Lt. Governor Bethan Hall-Long for a roundtable discussion on behavioral health initiatives and the expansion of social emotional learning for students.
5 Pillars: The Pathway to Improving the Delivery of Mental Health Services in Education
Pillar 1: School-Community Partnerships
Developing collaborative working relationships between schools and the larger community will create pathways to ensure the delivery of comprehensive mental health services and allow for the creation of a system of care in which services within the school system are enhanced, not duplicated. School-community partnerships can also support implementation of youth mobile crisis services, which provide more cost-effective, timely access to screening, referrals, and care.
Pillar 2: School-Based Mental Health Services
In order to build the schools that we need, educational institutions must develop a framework for the delivery of mental health services, including telehealth, that will meet a wide range of students' needs.
Pillar 3: Early Identification
The development of universal mental health screening programs in public education institutions across the nation should be deemed as equally important as current programs that screen regularly for vision, hearing, dental, and academic deficits. When schools provide universal mental health screenings for students during physicals and/or at key transition points throughout their education, they increase the likelihood of success. Schools can also implement early developmental screening, including adverse childhood events (ACEs) and social-emotional learning with appropriate follow up and intervention.
Pillar 4: Educating the Educators
Educators are faced with a wide range of student social, emotional, and behavioral challenges. We must provide meaningful training and professional development that meets the needs of teachers and empowers them to take on these challenges with confidence. Training should include how to incorporate mental health and substance use education into school curricula, with emphasis on social-emotional learning and multi-tiered systems of support.
Pillar 5: Sustainability
One of the greatest barriers to mental health services in schools is how to sustain programs over the long term. School districts and local agencies can identify innovative ways to implement, fund, and sustain this critical support, including leveraging grant programs and federal and state funding. States should allow Medicaid to pay for mental health services provided in schools (in person or via telehealth to any Medicaid-eligible student, not just those with an Individualized Education Plan) and allow schools to bill Medicaid for telehealth services that originate from the school.
Teachers on Edge
In October 2022, The Psychiatric Times addressed the national issue of teacher burnout by identifying root causes and proposing solutions.
Can Brain Fitness be Education's Moon Shot?
In October 2022, The Kennedy Forum's recommendation to focus on early childhood development through neuro-supportive, school-based intervention models was revisited amidst the youth mental health crisis.
'We can't wait.' N.J. must tackle surging mental health crisis now, experts warn.
In March 2022, Amy Kennedy testified before the New Jersey Senate Education Committee about the steps necessary to address the overburdened pediatric mental health care system – a common issue in states across the nation. Read additional coverage about Amy's testimony in PoliticoPro and the New Jersey Monitor.
Protecting Youth Mental Health: The U.S. Surgeon General's Advisory
U.S. Surgeon General Dr. Vivek H. Murthy issued an advisory highlighting the urgent need to address the nation's youth mental health crisis. The advisory includes startling data from before and after the start of COVID-19, and outlines a series of recommendations to improve youth mental health across eleven sectors, including young people and their families, educators and schools, and media and technology companies.
Supporting Child and Student Social, Emotional, Behavioral and Mental Health
This resource from the U.S. Department of Education provides information and resources to enhance promotion of mental health and social and emotional well-being among children and students.
Addressing the Youth Mental Health Crisis: The urgent need for more education, services, and supports
A 2021 report released by Mental Health America documents alarming trends in youth mental health, evaluates state legislative solutions, and provides recommendations for school-based mental health efforts.
AAP-AACAP-CHA Declaration of a National Emergency in Child and Adolescent Mental Health
In October 2021, the American Academy of Pediatrics, American Academy of Child and Adolescent Psychiatry, and Children's Hospital Association declared a National Emergency in Children's Mental Health amid soaring rates of mental health challenges among children, adolescents, and their families over the course of the COVID-19 pandemic.
Hopeful Futures Campaign
The Kennedy Forum partners with Inseparable and a coalition of leading mental health organizations on the Hopeful Futures Campaign, an initiative to advocate for comprehensive mental health services in schools across the country.