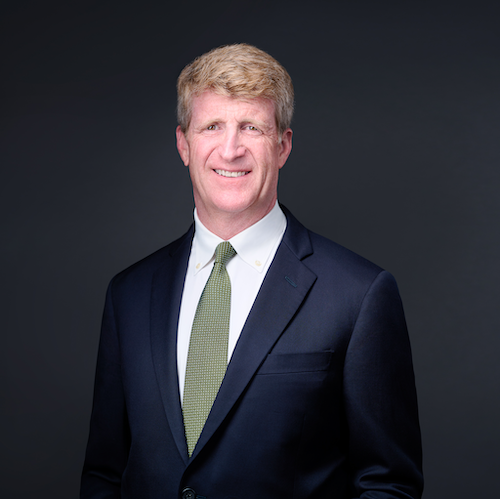 Patrick J. Kennedy
Former U.S. Representative (D-RI) and Founder of The Kennedy Forum
During his time in Congress, Patrick J. Kennedy was the lead author of the landmark Mental Health Parity and Addiction Equity Act (Federal Parity Law), which requires insurers to cover treatment for mental health and substance use disorders no more restrictively than treatment for illnesses of the body, such as diabetes and cancer. In 2013, he founded The Kennedy Forum, a nonprofit that unites advocates, business leaders, and government agencies to advance evidence-based practices, policies, and programming in mental health and addiction. In 2015, Kennedy co-authored the New York Times Bestseller, "A Common Struggle: A Personal Journey Through the Past and Future of Mental Illness and Addiction," which details a bold plan for the future of mental health care in America. In 2017, he was appointed to the President's Commission on Combating Drug Addiction and the Opioid Crisis.
Kennedy is also the founder of DontDenyMe.org, an educational campaign that empowers consumers and providers to understand parity rights and connects them to essential appeals guidance and resources; co-founder of One Mind, an organization that pushes for greater global investment in brain research; co-chair of the National Action Alliance for Suicide Prevention's Mental Health & Suicide Prevention National Response to COVID-19 (National Response); and co-chair of the Bipartisan Policy Center's Behavioral Health Integration Task Force.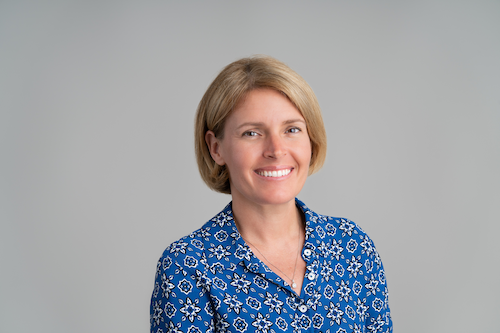 Amy L. Kennedy
Co-founder of The Kennedy Forum
As a former educator with 10+ years' experience in public schools and a mother of five, Amy Kennedy's advocacy in youth mental health is driven by her unique insights and a clear vision for change.
In addition to her work with The Kennedy Forum, a nonprofit that works to advance sound mental health policies, Amy is passionate about addressing social determinants of health at the local level to forge a better path forward for all. In 2020, she ran for office on a mental health platform in New Jersey's 2nd congressional district.
A respected thought leader and public speaker, Amy also sits on several national boards, including Gracent, Effective School Solutions, TCare, and Stockton University, and serves as an advisor to Mental Health America, JED Foundation, Equip, and others.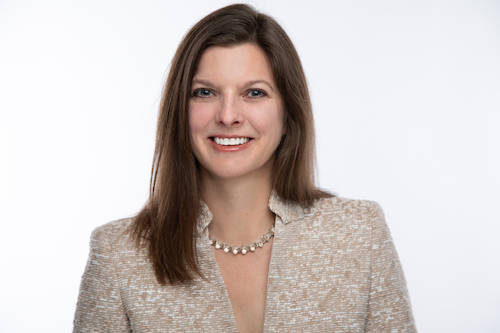 Rebecca O. Bagley
President & CEO, The Kennedy Forum
In her role as President and CEO, Rebecca oversees the organization's efforts to advance evidence-based practices, policies, and programming for the equal treatment of mental health and addiction.
She brings over 20 years of experience collaborating with stakeholders through strategic partnerships that achieve shared goals and outcomes. Utilizing a vast professional network of experts and resources to forge partnerships, Rebecca is deeply focused on inspiring cultures of progress and innovation. Prior to joining The Forum, she was CEO of Cannex Scientific, responsible for commercializing a new anti-anxiety medication from Brigham/Harvard Medical School. Earlier in her career, as Vice Chancellor of Economic Partnerships at the University of Pittsburgh, she successfully expanded a network of global partnerships with financial groups, corporations, and government entities to support $850M+ in research. Rebecca was formerly the Chief Executive Officer of NorTech, where she led a national effort to create the Innovation Advocacy Council (IAC), which successfully secured a $50 million line item in the federal budget and contributed to the creation of a $1 billion Build Back Better regional challenge.
Rebecca has been engaged in global efforts and organizations including the Clinton Global Initiative and the federally appointed National Advisory Council on Innovation & Entrepreneurship. She currently resides in Pittsburgh, PA with her family.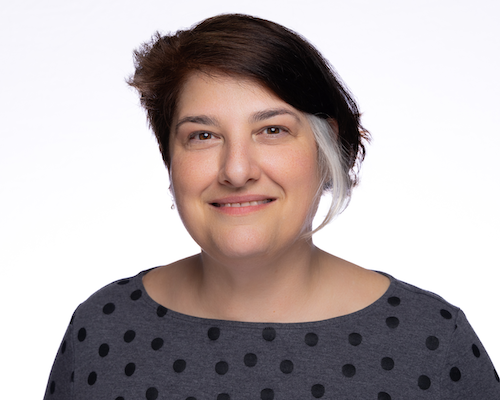 Meredith Elkins
Chief Communications Officer
Meredith Elkins is an award-winning marketing and communications professional with more than 25 years of experience, 15 years in leadership, impacting some of the most intractable issues of the modern day: gender equality, cancer, disability inclusion, and research ethics.
Meredith has led award-winning teams distributed across the country and around the world and has provided strategic marketing and communications counsel, nationally and internationally, for public, for- and non-profit organizations with documented success advancing organizational goals.
She has led re-branding efforts, crisis communications work and content creation and has earned a reputation for strategic thinking, comfort with dynamic work environments, team leadership and creativity.
Meredith holds a Master's degree from American University and a Bachelor's degree from Mount Holyoke College. She has provided marketing training to non-profit professionals in the US and abroad and participates in a variety of pro bono professional development activities to mentor other marketing and communications professionals.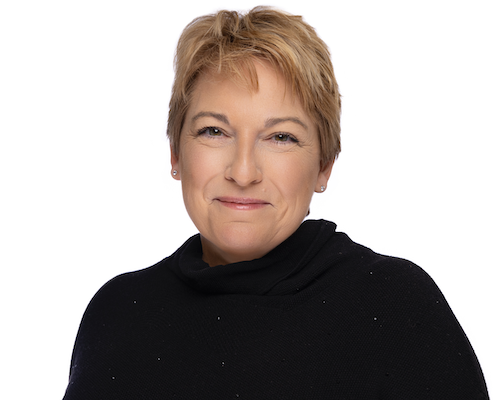 Kara Kukfa
Chief Operating Officer
Kara Kukfa is Chief of Staff for Patrick and Amy Kennedy and Chief of Operations for The Kennedy Forum. Mrs. Kukfa plans and directs all administrative, financial, and operational activities.
Kara started her career as a paralegal and office manager for a law firm specializing in land use, health care and politics. She went onto work as a campaign manager for local, county and State level campaigns for candidates whose efforts focused on mental health, the elderly, and education. Post politics, Kara founded a paralegal service and title company in New Jersey.
She holds a Bachelor of Science from St. John's University and serves on the Ehlers Danlos Society Comorbidity Coalition as well as local boards in her community. She lives in Virginia with her husband and three children.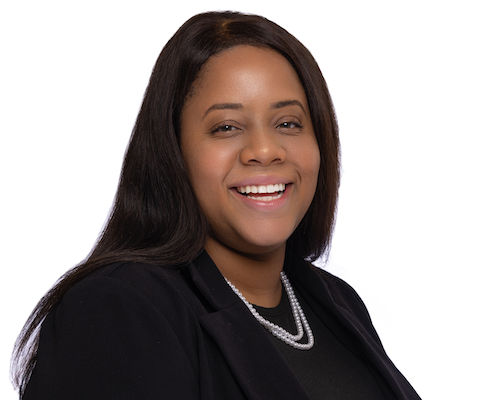 Jaylen Black
Jaylen Black is an accomplished strategic communications publicist and spokesperson, renowned for her expertise in representing influential figures and organizations. With a track record of success, she has played pivotal roles in branding and elevating esteemed leaders like Senator Reverend Raphael Warnock and the Honorable Stacey Abrams. Jaylen's strategic communications plans and media efforts were instrumental in securing President Joe Biden's historic 2020 victory in Georgia. Additionally, she has empowered marginalized communities through her advocacy and electoral tactics, notably working with a disability advocacy group to drive crucial state government funding. Jaylen's extensive network and exceptional storytelling skills have garnered her recognition in high-profile platforms nationwide. Passionate about social justice, economic mobility, and mental health, she uses her diverse skillset to amplify positive messaging for impactful organizations and individuals.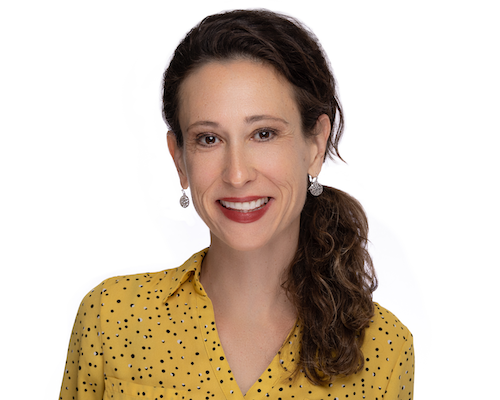 Kate Clark
Kate Clark, MPA, is senior director of strategic alliances at The Kennedy Forum and a person living in long-term recovery. At TKF she facilitates and manages new partnerships for the organization related to national substance use and mental health policy.
Prior to this position she worked at Drexel University's College of Nursing and Health Professions (CNHP) as the director of strategic initiatives. From 2008-2017, Kate was the planner for policy and program development at Philadelphia Corporation for Aging (PCA), where she developed two nationally award-winning and replicated programs: Age-friendly Philadelphia and GenPhilly (Generation Appreciation Philadelphia).
Before to moving to Philadelphia, she initiated and managed the City of Syracuse's first public art program; directed the City of New York's Historical Signs Program; and conducted research as a Fulbright Scholar on public-private partnerships and public space management. From 2013-14 Clark completed a Hartford/Atlantic Philanthropies Health and Aging Policy Fellowship, advising the Office of the Surgeon General on healthy aging issues related to the Affordable Care Act's National Prevention Strategy. She received her master's in public administration at the Maxwell School for Citizenship and Public Affairs at Syracuse University.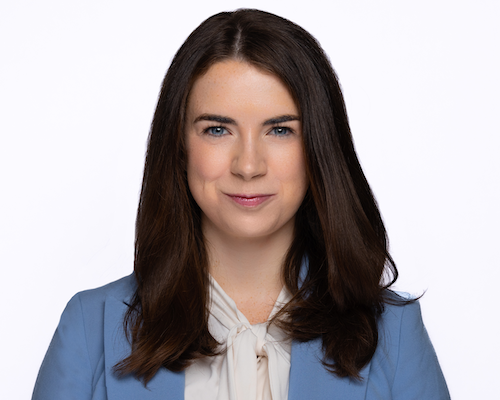 Bridget Connolly
Bridget Connolly serves as Communications Manager for former Congressman Patrick J. Kennedy and The Kennedy Forum. In this role, she prepares principals for speaking engagements, manages event details, and fosters media relations. She also delivers content in a variety of mediums including newsletters, op-eds, social media, and blogs. Previously, Bridget served as Senior Account Manager at Rescue, a public health marketing agency, and Project Coordinator at Event Connections Group, a boutique event planning firm. At Rescue, Bridget supervised accounts across six states focusing on harm reduction, substance use prevention, substance use treatment, and youth engagement. At Event Connections Group, Bridget planned and executed events in locations including Aspen, Colorado, Havana, Cuba, and Ravello, Italy.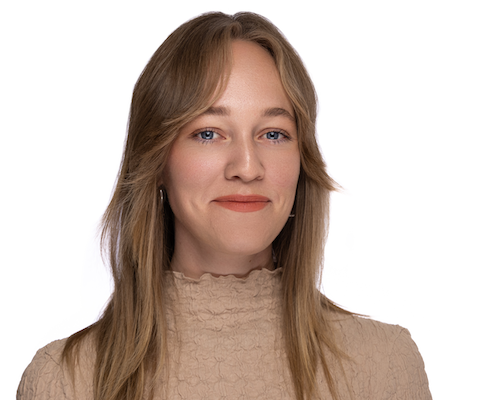 Lauren Finke
Lauren Finke is a Policy Director with the Kennedy Forum, representing the Forum on state and national mental health and substance use disorder advocacy efforts. Lauren works with government leaders, regulators, policymakers, and mental health and addiction stakeholders on issues around healthcare access and consumer rights including insurance parity, crisis care, and youth and school mental health. Her work led to the successful passage of a number of comprehensive state mental health consumer protection laws that have been replicated in other states. Lauren has worked in state government and has consulted for city and county governments and nonprofits.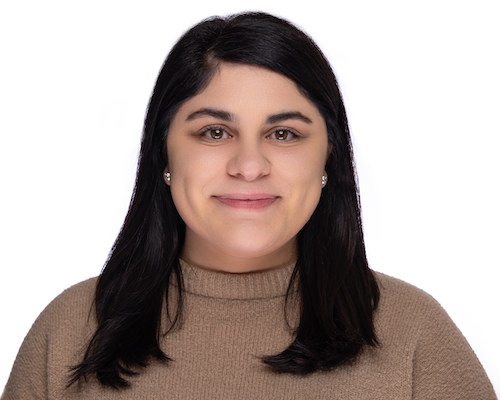 Lindsey Gilcrest
Lindsey Gilcrest is the Executive Assistant to Amy L. Kennedy, Co-founder of The Kennedy Forum. Lindsey has years of experience working with C-Level executives in both the healthcare and higher education fields. She earned her B.A. in Psychology from Rowan University and has always been passionate about advocating for mental health. Lindsey currently resides in Sicklerville, NJ with her husband and two dogs, and loves to read in her spare time.
Chris Hirschy
Chris Hirschy is the Executive Assistant to Former Congressman Patrick J. Kennedy. She began her career in the financial sector at the New York Stock Exchange. After taking a leave to have a family, she returned to the workforce and has held a variety of roles in executive administration, accounting, payroll, and human resources. She joined The Kennedy Forum in 2020.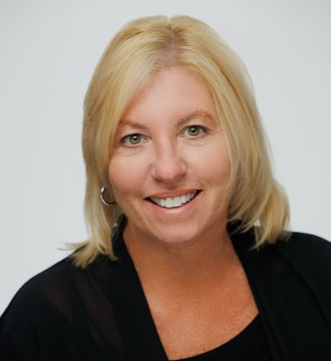 Lorre Moylett
Lorre Moylett is the Accounting Administrator for former Congressman Patrick J. Kennedy and The Kennedy Forum. Lorre spent her early career as an accountant in an investment firm, eventually leaving her role while her children were young. Upon returning to work, she switched gears and spent the next 17 years in education with the New Jersey Public School System. She received her bachelor's in accounting from St. Joseph's University in Philadelphia and currently resides in New Jersey.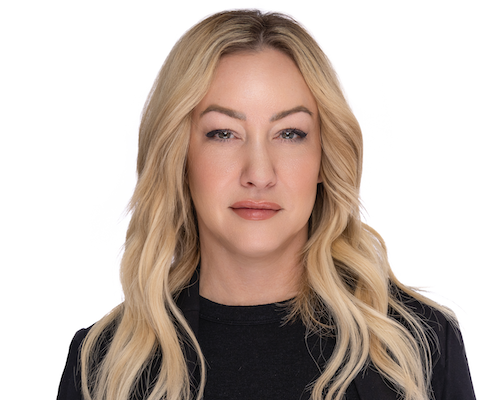 Gretchen Tyree
Gretchen Tyree is the Executive Assistant to Rebecca Bagley, President and CEO. Gretchen came to The Kennedy Forum in 2022 with over 11 years' experience as an Executive Assistant to C-level executives at a hedge fund in NYC. She loves trying new things and is currently learning to golf and ski. Gretchen earned her B.S. in Business Management from Southern Nazarene University and resides in Pittsburgh, PA with her husband and dog.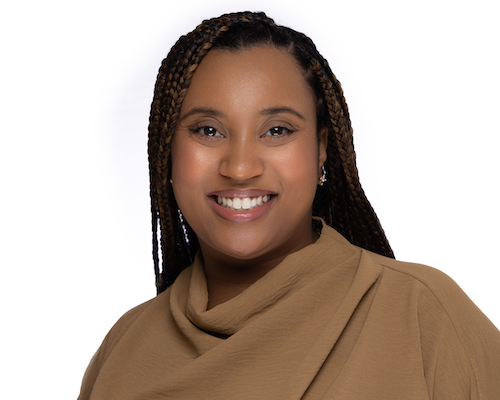 Corinne Williams
Corinne A. Williams is the Policy Manager at The Kennedy Forum. At The Kennedy Forum, Corinne manages stakeholders and research relating to federal policy on mental health and substance use disorders. Corinne is a trained researcher and community organizer. She has worked in policy and research at the U.S. Department of Veteran Affairs, the U.S. Department of Transportation, the National Institute for Workers' Rights, and Stacey Abrams 2022 gubernatorial campaign. Corinne graduated from the Louisiana State University Paul M. Hebert Law Center in 2021 and holds a Bachelor's in History from Xavier University of Louisiana.