Monthly Spotlight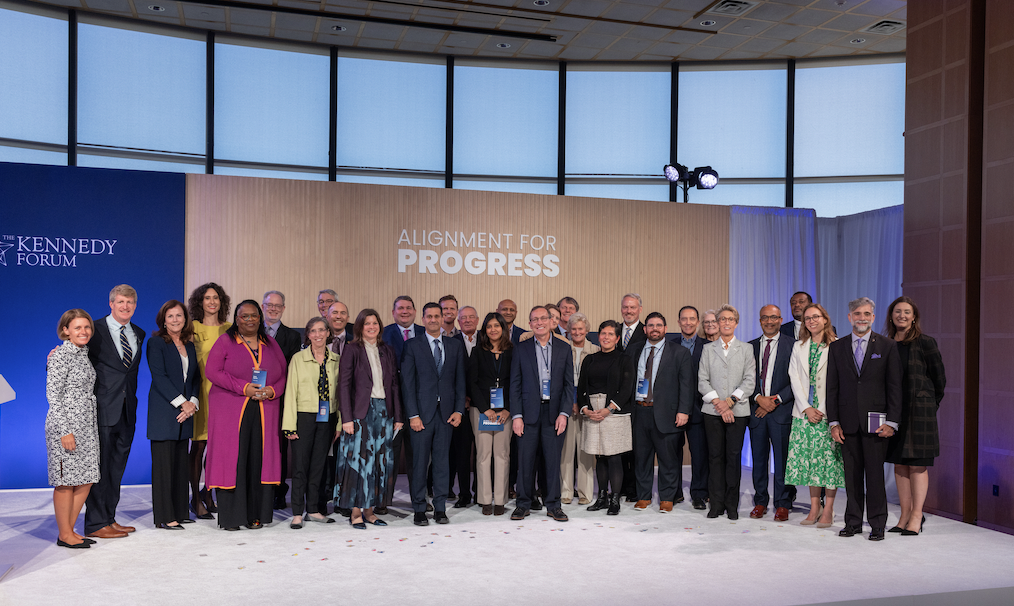 November marks a season of Thanksgiving and that mean Giving Tuesday is right around the corner. The Kennedy Forum is grateful for all those who have joined the Alignment for Progress Movement thus far and welcomes your support at all levels to propel the Movement forward. 
What part of the Movement inspires you to give?
$100 gift can fund digital policy and media tracking tools.
$250 gift can contribute to the annual Alignment for Progress Conference registration fee for underrepresented advocates.
$500 gift can fund a digital day of action toolkit for advocacy and industry leaders.
$1,000 gift can fund a customized digital workshop on the National Strategy.
$2,500 gift can contribute to the management and deliverables of our working groups on data, workforce, and school-based mental health.
$5,000 supports our attendance at conferences to share our vision with the community and grow the movement.
Click to Donate here. The time to align for progress is now!
Youth Mental Health Highlights
Last week The Kennedy Forum hosted members of our School-Based Industry Council and distinguished panelists in Washington, DC for lively discussions and a panel presentation. Several members of the Industry Council spoke at the Alignment for Progress Conference last month, and thus this meeting brought a valuable opportunity to bring those learnings to a more intimate, working based environment. Discussions centered around funding streams, technical support, accountability, model comparisons, and identifying key partners to seek out in the new year.
We are grateful to Karuna Antani, NEA; Vignetta Charles, Ph.D., ETR; and Kathleen Ethier, PhD, CDC for joining our panel and offering their expertise.
Also this month, The Kennedy Forum continued our advocacy for the Kids Online Safety Act which seeks to hold social media companies accountable for their repeated failures to protect children and adolescents from the practices that make their platforms more harmful. After signing a support letter in July, the bill was unanimously voted out of Committee. In the latest letter we've signed on to, we urge Senators Schumer (D-NY) and McConnell (R-KY) to bring the legislation to a vote with the full Senate. Read the full letter here.
Coverage Highlights
With the Federal Parity Act comment period officially closed, we continue to use our channels to urge the Biden Administration to finalize the proposed parity rules. We will continue to update our partners as we learn more. Read our public comments on the proposed rules here.
The Kennedy Forum recently signed on to S. 838/H.R. 1638 to help ensure that all Medicare beneficiaries have access to high-quality mental health care across settings. Stay tuned for our forthcoming comment submission to the Centers for Medicare and Medicaid Services on their coverage of mental health and substance use care. We anticipate submitting these public comments in the coming weeks, highlighting the vital opportunity and obligation CMS has to enhance equity in care.
NEW: Profiles in Mental Health Courage
The Kennedy Forum's founder former Congressman Patrick J. Kennedy has a new book coming out this spring! Profiles in Mental Health Courage, co-authored with Stephen J. Fried is available for pre-order with a sneak peek of the prologue here. Pre-ordering increases the chance the book will land on the bestseller list, generating more publicity for the critical work we're doing in mental health and addiction. Patrick's portion of the proceeds will go towards The Kennedy Forum. We encourage you to check it out and welcome your support!
In Case You Missed It