Monthly Spotlight
We are 13 days from the Alignment for Progress Conference on October 3-4 in Boston! This gathering of stakeholders will serve as a launch point for a movement to bring meaningful change to the mental health and substance use care landscape as we mark the 60th anniversary of JFK's signing the Community Mental Health Act, the 15th anniversary of the Federal Parity Act, and the 10th anniversary of the founding of The Kennedy Forum. With discussions on parity rulemaking, ensuring equitable access to services, philanthropic funding, and school-based mental health, to name just a few, the Alignment for Progress Conference will offer a content-rich program with speakers from across industry and across the aisle. We will also unveil some novel tools that will support the work of the movement going forward. To register to attend in person, email align4progress@thekennedyforum.org. To register for the livestream click here.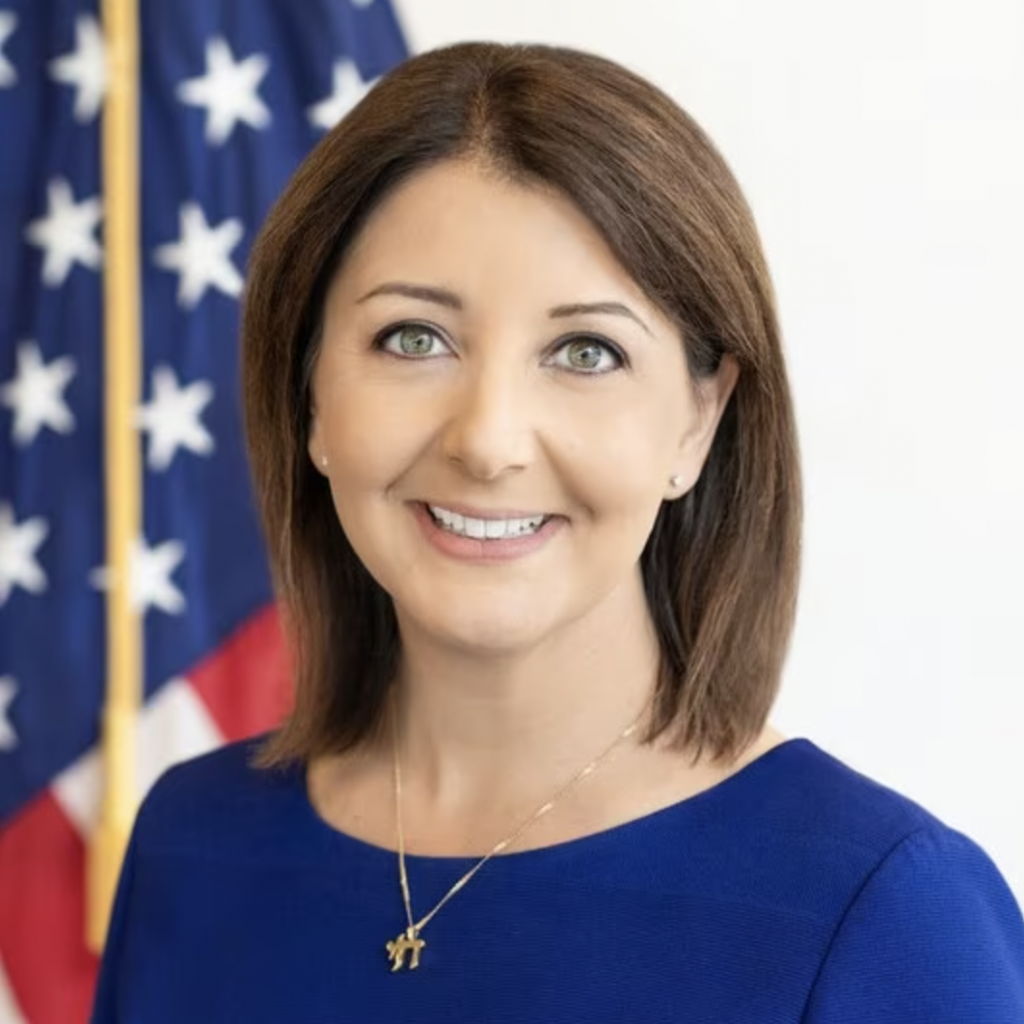 CDC Director Dr. Cohen
We will be joined by distinguished speakers including:
Mandy K. Cohen, MD, MPH, Director for the Centers for Disease Control and Prevention (CDC)
Debbie Stabenow, U.S. Senator (D-MI)
Neera Tanden, White House Domestic Policy Advisor
Carole Johnson, U.S. Administrator of Health Resources and Services Administration (HRSA)
Paul Knopp, Chair and Chief Executive Officer, KPMG LLP
Joshua A. Gordon, MD, PHD, Director of the National Institute of Mental Health
Thomas Insel, MD, Co-Founder and Executive Chair, Humanest
Lisa Gomez, U.S. Assistant Secretary for Employee Benefits Security
Daniel Dawes, JD, Senior Vice President and Executive Director, Institute of Global Health Equity, Meharry Medical Center
Tracy Watts, Senior Partner and U.S. Leader for Healthcare Policy Health Policy, Mercer
Harsh K. Trivedi, MD, MBA, Chief Medical Officer and Executive Vice President, Sheppard Pratt
Victor Armstrong, MSW, Vice President of Health Equity and Engagement, American Foundation for Suicide Prevention
Kana Enomoto, Director of Brain Health, McKinsey Health Institute
Hannah Wesolowski, Chief Advocacy Officer, National Alliance on Mental Illness
Duncan Young, Chief Executive Officer, Effective School Solutions
Margaret-Mary Wilson MD, Chief Medical Officer and Executive Vice President, UnitedHealth Group
Check out more of our confirmed speakers here.
[All speakers confirmed as of the release of this newsletter. Program subject to change.]
Coverage Highlights
Parity Rulemaking
The Kennedy Forum continues to lead the advocacy community through the public comment period for the Biden Administration's proposed rules to the Federal Parity Act. Strengthening the existing regulations is critical to holding health plans accountable, helping Americans get needed care, and decreasing the enormous health care and social costs of under-treated mental health and addiction. If you would like to show your support for the comments but don't know where to start, click here to use the comments generated by The Kennedy Forum and our advocacy partners.
The comment period has been extended until October 17 so stay tuned to hear more from us as we approach that deadline. Also, check out our information page for more information and resources on the rulemaking process, and be sure to read Politico's piece that paints a vivid picture of the situation and the urgency to finalize the proposed rules.
Wit v United Behavioral Health
In August 2023, a three-judge panel of the 9th Circuit Court issued a third ruling vacating its January 2023 opinion and replacing it with a new opinion (1) holding that plaintiffs in the case did have standing to bring their claims forward; (2) holding that the district court did not err in certifying three classes to pursue the fiduciary duty claim, but reversing the district court's certification of the denial of class benefits; (3) holding that the district court erred to the extent it determined that the ERISA plans required UBH's care utilization review guidelines to be coextensive with generally accepted standards of care and reversing the judgment on the plaintiff's denial of benefits claim; and (4) remanding to the district court to answer the threshold question of whether the fiduciary duty claim was subject to the plans' administrative exhaustion requirement.
The new ruling allows for the possibility that some plaintiff claims will be reprocessed and a possibility that the district court to issue revised class benefits. With this new ruling in Wit v. United Behavioral Health, there is renewed optimism in what lies ahead for ensuring Americans' rights to mental health and addiction coverage in alignment with clinical standards. We await the district court's decision.
Visit The Kennedy Forum's Wit landing page for more details.
Youth Mental Health Highlights
After a year of work advising the National Governor's Association (NGA), The Kennedy Forum is proud to share the NGA's Playbook on Youth Mental Health. Our advocacy led to the inclusion of important policy ideas, including recommendations to enforce Parity laws and allow Medicaid reimbursement for school-based youth mental health services. Find the full playbook here.
The Kennedy Forum's partners at Inseparable have released their 2023 School Mental Health State Legislative Guide as part of their Hopeful Futures Campaign. The Hopeful Futures Campaign unites a broad range of impactful organizations dedicated to promoting school mental health policies that help every child get the support they need to thrive.
The Kennedy Forum's Alignment for Progress Movement
We are working hard to launch and fund the Alignment for Progress movement this fall. Part of the movement is to engage partners who will commit to elements of change that align with their organizational efforts. In the weeks and months to come, we will share these commitments to amplify the impactful work these organizations do and demonstrate the breadth, depth, and urgency of the change we hope to bring about through the Alignment for Progress movement.
Today, we are inviting you to submit one of your organization's existing goals.
What are Commitments?
We're asking partners to send us one goal that their organization is already working towards, which we can publicly elevate and disseminate through our Alignment for Progress communication channels. You can select a goal (or objective, strategy) from your strategic plan or other organizational guiding documents that will drive meaningful change within the MH/SUD system. When possible, SMART (specific, measurable, achievable, realistic, and time-bound) goals are preferred. This should be something that you aim to accomplish over the next five years.
Please contact Kate.Clark@TheKennedyForum.org with any questions or to express interest in making a commitment. We are grateful for your ongoing support as we align to ensure mental health is treated as essential health!