| | |
| --- | --- |
| Date: | April 26, 2022 |
| Time: | 2:00 pm |
| Location: | |
Featuring U.S. Secretary of Health and Human Services, Xavier Becerra
Presented in Partnership with the National Association for Behavioral Healthcare (NABH)
Click here to watch the webinar.
The COVID-19 pandemic has exacerbated an existing mental health and addiction crisis in this country. One that is fueling soaring rates of depression and anxiety, driving fatal overdoses, and changing the trajectory of countless young lives. Awareness of this impact is not enough. People need better access to quality, affordable mental health and addiction care now.
Fortunately, the Biden Administration has prioritized enforcement of the Mental Health Parity and Addiction Equity Act, which requires health plans in the individual, small and group markets, and health insurance issuers to cover mental health and addiction treatment no more restrictively than physical health treatment.  In its 2022 report, the Department of Health and Human Services, with the Departments of Labor and Treasury identified numerous compliance issues that continue to serve as barriers to accessing needed care. While the Department of Labor enforces parity in employer-sponsored plans, the Department of Health and Human Services (HHS) plays a critical role in helping to ensure parity in Medicaid managed care plans, Alternative Benefit Plans, Children's Health Insurance Programs, ACA marketplace plans, and self-funded state and local government plans. These types of plans cover tens of millions of Americans, including a disproportionate number of Black, Indigenous, and People of Color (BIPOC) and children.
Join The Kennedy Forum's latest webinar to hear directly from HHS Secretary Xavier Becerra about the department's new parity efforts. Other esteemed panelists, including former U.S. Rep. Patrick J. Kennedy, lead author of the 2008 Mental Health Parity and Addiction Equity Act, will join in this important conversation about the future of mental health and addiction care.

Focus Areas to Include
New statutory requirements requiring many health plans to conduct detailed parity analyses
Common parity violations and how they inhibit access to care
How HHS is enforcing parity in collaboration with states
Generally accepted standards of care and the impact of new state laws requiring plans to follow for these standards
Gaps in the Parity Act, including self-funded state and local plan opt outs and the lack of parity requirements in Medicare and traditional Medicaid
Featured Speaker: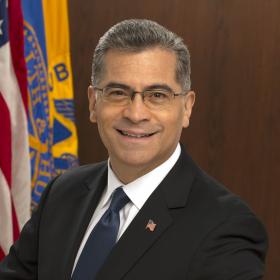 Xavier Becerra
Secretary, U.S. Department of Health and Human Services
Xavier Becerra is the 25th Secretary of the Department of Health and Human Services and the first Latino to hold the office in the history of the United States. As Secretary, he will carry out President Biden's vision to build a healthy America, and his work will focus on ensuring that all Americans have health security and access to healthcare. Throughout his career, the Secretary has made it his priority to ensure that Americans have access to the affordable healthcare they need to survive and thrive – from his early days as a legal advocate representing individuals with mental illness, to his role as the Attorney General of the state of California. Secretary Becerra served 12 terms in Congress as a member of the U.S. House of Representatives. During his tenure, he was the first Latino to serve as a member of the powerful Committee on Ways and Means, he served as Chairman of his party's caucus, and as the Ranking Member of the Ways and Means Subcommittee on Social Security and Ranking Member of the Subcommittee on Health.
Moderator
David Lloyd
Senior Policy Advisor, The Kennedy Forum
David Lloyd focuses on a range of behavioral health policy issues, but has devoted much of his time to improving enforcement of the federal Mental Health Parity and Addiction Equity Act and state-level parity laws. Previously, Mr. Lloyd was Vice President at Voices for Illinois Children and Director of its Fiscal Policy Center. Mr. Lloyd also has served as a Legislative Assistant to U.S. Senator Debbie Stabenow. He has a bachelor's in History from Cornell University and an MBA from the Kellogg School of Management at Northwestern University.
Panelists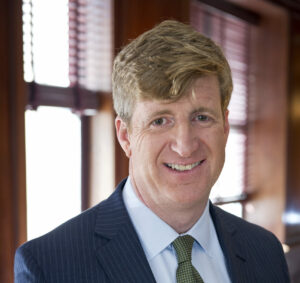 Former U.S. Rep Patrick J Kennedy
Founder, The Kennedy Forum
During his time in Congress, Patrick J. Kennedy was the lead author of the landmark Mental Health Parity and Addiction Equity Act (Federal Parity Law), which requires insurers to cover treatment for mental health and substance use disorders no more restrictively than treatment for illnesses of the body. As founder of The Kennedy Forum, he now unites advocates, policymakers, and business leaders to advance evidence-based practices and policies in mental health and addiction. In 2017 he was appointed to the President's Commission on Combating Drug Addiction and the Opioid Crisis. He currently serves as co-chair of the Mental Health & Suicide Prevention National Response to COVID-19, an initiative of the National Action Alliance for Suicide Prevention, and co-chair of the Bipartisan Policy Center's Behavioral Health Integration Task Force.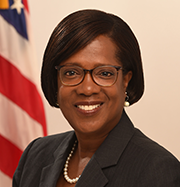 Miriam E. Delphin-Rittmon, Ph.D.
Assistant Secretary for Mental Health and Substance Use
Dr. Miriam E. Delphin-Rittmon is currently Assistant Secretary for Mental Health and Substance Use in the U.S. Department of Health and Human Services and the Administrator of the Substance Abuse and Mental Health Services Administration. She previously served as Commissioner of the Connecticut Department of Mental Health and Addiction Services (DMHAS) and served in this role for six years. Prior positions held at DMHAS include Deputy Commissioner, Senior Policy Advisor and Director of the department's Office of Multicultural Healthcare Equity. In her role as Commissioner, Dr. Delphin-Rittmon was committed to promoting recovery oriented, integrated, and culturally responsive services and systems that foster dignity, respect, and meaningful community inclusion. Prior to her current appointment, Dr. Delphin-Rittmon was an Adjunct Associate Professor at Yale University where she served on faculty for the past 20 years. While at Yale Dr. Delphin-Rittmon served as the Director of Cultural Competence and Research Consultation with the Yale University Program for Recovery and Community Health. In May 2014, Dr. Delphin-Rittmon completed a two-year White House appointment working as a Senior Advisor to the Administrator of the Substance Abuse and Mental Health Services Administration (SAMHSA) with the U.S. Department of Health and Human Services.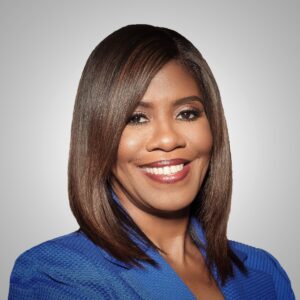 Patrice A. Harris, MD, M.A.
Co-founder and Chief Executive Officer, eMed
Former President, American Medical Association (AMA)
Dr. Patrice A. Harris is board-certified in psychiatry and has diverse experience as a private practicing physician, public health director and patient advocate. In 2019, Dr. Harris was elected as the 174th President of the American Medical Association, the first African-American woman elected to that position. Dr. Harris' life is marked by her passion to improve the lives of children and communities around her, especially communities of color. She is a recognized expert in children's mental health and childhood trauma, leading both local and national efforts to integrate public health, behavioral health and primary care services. She has received numerous awards in recognition of her service and leadership. Upon completing her term as President of the AMA, Dr. Harris has continued in private practice. She regularly consults with public and private organizations on health service delivery and emerging trends in health policy. She is a Visiting Professor at Columbia University, an Adjunct Professor of Psychiatry and Behavioral Sciences at Emory University School of Medicine and an Adjunct Clinical Assistant Professor in Psychiatry and Behavioral Sciences at Morehouse School of Medicine. Dr. Harris is a Fellow of the American Psychiatric Association.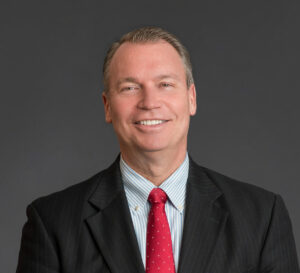 Shawn Coughlin
President and CEO, National Association for Behavioral Healthcare (NABH)
In his role as president and CEO, Shawn serves as the association's principal lobbyist, oversees the association's advocacy work on Capitol Hill, and helps to set and implement strategic policy goals that support high-quality evidence based behavioral healthcare for Americans who live with mental and substance use disorders. Mr. Coughlin brings more than 30 years of advocacy experience to his role. Prior to joining NABH, Mr. Coughlin served as advocacy consultant to the association on behavioral health policy during his almost 16 years with Capitol Health Group as principal and chief operating officer. He is a leading healthcare advocate and policy expert who works with diverse external stakeholder organizations, including patient and provider groups, regulators, public and private payors, and trade associations. He has extensive experience in Medicare, Medicaid and private insurance policy, as well as a broad experience with many sectors of the healthcare industry. Mr. Coughlin began his health policy career working on Capitol Hill, handling various healthcare policy needs for members of the House Ways and Means Committee. He was a professional staff member on the prestigious House Ways and Means Subcommittee on Health, served as senior health policy advisor for a senior member of the Committee, and a legislative assistant.
Special thanks to participating sponsor, Ascellus.