| | |
| --- | --- |
| Date: | January 16, 2018 |
| Time: | 7:00 am |
| Location: | Hilton Chicago - 720 South Michigan Avenue, Chicago, Illinois |
Bending Towards Justice: A Summit for Mental Health Equity
Today, far too many people dealing with mental health and addiction challenges experience the justice system in lieu of justice itself. We convene this year with purpose and power and love to advocate for the kind of justice struggling individuals and families deserve; a life free from discrimination and stigma, the opportunity to overcome health challenges in pursuit of a fulfilling life, and the right to affordable healthcare that treats the whole person – body, brain and spirit.
Our Leadership Breakfast will honor those who have undertaken the journey to social change in pursuit of mental health justice. The daytime Community Forum will convene the best and brightest and brave, and address the question Dr. Martin Luther King Jr. posed fifty years ago – 'where do we go from here?'
"Of all the forms of inequality, injustice in health care is the most shocking and inhumane."
-Dr. Martin Luther King Jr.
Tuesday, January 16, 2018
Bending Towards Justice: A Summit for Mental Health Equity
Registration: 9:00 AM
Community Forum: 10:15 AM – 6:00 PM
Keynote Lunch: 12:30 PM – 2:00 PM
Closing Reception: 6:00 PM – 7:00 PM
Up to 5.0 Continuing Education Units (CEUs) are available for Licensed Social Workers (LCSW/LSW), Licensed Counselors (LCPC/LPC), Psychologists, and RNs for participating in programming on January 16th. Up to 3.0 hours of IL-MCLE will be offered for Lawyers.
Today, far too many people dealing with mental health and addiction challenges experience the justice system in lieu of justice itself. We convene this year with purpose and power and love to advocate for the kind of justice struggling individuals and families deserve; a life free from discrimination and stigma, the opportunity to overcome health challenges in pursuit of a fulfilling life, and the right to affordable healthcare that treats the whole person – body, brain and spirit. The daytime Community Forum will convene the best and brightest and brave to discuss what true justice looks like for people with mental health and addiction challenges, how far we are on the arch to equality, and address the question Dr. Martin Luther King, Jr. posed fifty years ago – "Where do we go from here?"
"Of all the forms of inequality, injustice in health care is the most shocking and inhumane." ― Dr. Martin Luther King, Jr.
9:00 am Registration Opens
9:45 am Grand Ballroom Opens
10:15 am Welcome and Invocation
Pastor Christopher T. Harris, Sr.; Senior Pastor, Bright Star Church of God in Christ; CEO, Bright Star Community Outreach, Inc. and The TURN Center
Patrick J. Kennedy; Former U.S. Representative, Rhode Island; Co-Founder, One Mind and Founder, The Kennedy Forum
10:35 am WHAT DOES JUSTICE LOOK LIKE FOR PEOPLE WITH MENTAL HEALTH AND ADDICTION CHALLENGES?
This framing plenary will help us define justice as a human rights issue and set the stage for an inspiring, thought-provoking day of discussions.
Laurie Garduque; Director, Criminal Justice, MacArthur Foundation
Mary Giliberti; CEO, National Alliance on Mental Illness
Cornell Brooks; Senior Fellow, Brennan Center for Justice at New York University Law School; Visiting Fellow, Institute of Politics, Harvard Kennedy School; Contributor, CNN
Mark Holden; General Counsel, Koch Industries
Patricio Marquez; Lead Public Health Specialist, Health, Nutrition and Population Global Practice, The World Bank

Sam Siatta; Carpenter, Former Marine
11:30 am – 12:15 pm Morning Breakout Sessions
The morning conversations highlight how injustices are built into our culture and health systems, stacking the odds against those with mental health and addiction challenges.
MENTAL HEALTH: HIDDEN BIASES OF GOOD PEOPLE
How can we use what we know about implicit bias to reduce stigma and discrimination and promote belonging? Research shows we may be stigmatizing people without awareness. Based on the science of how humans make decisions, learn about how implicit bias impacts the way we think of others and ourselves, and, consequently, how it impacts our behavior.
Mahzarin Banaji; Richard Clarke Cabot Professor of Social Ethics, Department of Psychology, Harvard University
SEPARATE AND UNEQUAL: ENDING SEGREGATION IN MENTAL HEALTH
This discussion will focus on the various layers of inequity that exist in our current health system, from the need for better integration to the reality that stigma remains a barrier for both patients and providers.
Henry Harbin, MD; Former CEO, Magellan Healthcare
Glenda Wrenn, MD, MSHP; Director, Kennedy Center for Mental Health Policy and Research

Marc Harrison, MD; President & CEO, Intermountain Healthcare

Anne Shields, MHA, RN; Associate Director, Advancing Integrated Mental Health Solutions Center, University of Washington

Mayor Larry Morrissey; National Vice President for Government Relations, Marathon Health
WOMEN: CRIMINALS OR SURVIVORS?
The number of women in prison grew 800% in the past 30 years. This discussion will focus on the unique criminal justice pathways of women and girls, which are disproportionately paved by histories of sexual/domestic abuse and trauma; and ways that trauma-informed, evidence-based practices can more effectively and humanely address their challenges.
Alyssa Benedict; Executive Director, CORE Associates and Partner, National Resource Center on Justice Involved Women
Deanne Benos; Founder and Project Director, The Women's Justice Initiative; National Chairwoman, American Probation and Parole Association Women and Girls Task Force
Susan Burton; Founder, A New Way of Life and Author, Becoming Ms. Burton
Michelle Jones; Graduate Student, New York University
SUICIDE IN JAILS: CAN IT BE PREVENTED?
Suicide accounts for 35% of all death in jails. Our society has the responsibility to ensure the safety of those it incarcerates and we are failing in this area. This discussion will explore a new collaborative initiative to identify and implement system-wide, evidence-based suicide prevention strategies in the adult and juvenile corrections systems.
Steve Moore; Co-Chair of the Board of Directors, American Foundation for Suicide Prevention, Illinois Chapter

Michael Rosanoff; Senior Director, Project 2025, American Foundation for Suicide Prevention
Karen Abram, PhD; Associate Director, Health Disparities and Public Policy Program Department of Psychiatry and Behavioral Sciences, Northwestern University Feinberg School of Medicine

Joseph Penn, MD; Clinical Professor, Department of Psychiatry, University of Texas Medical Branch (UTMB) and Director, Mental Health Services, UTMB Correctional Managed Care
12:30 pm – 2:00 pm Keynote Lunch, Grand Ballroom
"Power at its best is love implementing the demands of justice, and justice at its best is power correcting everything that stands against love." – Dr. Martin Luther King, Jr.
Our Keynote Lunch will feature thoughtful conversations about the critical balance of both power and love to create change, and about the relationship of both to purpose and justice.
PERFORMANCE
WELCOME
Patrick J. Kennedy; Former U.S. Representative, Rhode Island; Co-Founder, One Mind and Founder, The Kennedy Forum
CALLED TO RISE
David Brown; Former Chief of Police, Dallas, Texas and Author
FIRESIDE CHAT; IMAGINE JUSTICE
Liz Dozier; Founder & CEO, Chicago Beyond

Common; Academy Award, Golden Globe, Emmy and Grammy-winning Actor and Musician
Scott Budnick; Founder & President, Anti-Recidivism Coalition (ARC)
Charles Anderson; App Developer
2:15 pm – 3:00 pm Afternoon Breakout Sessions
The afternoon breakouts will address some of the solutions being applied to right the system, how the current backward political and financial incentives and barriers can be reversed, and the role of the justice system itself.
MINDFUL JUSTICE: TO PAUSE AND PROTECT
Researchers have linked policing careers to high rates of depression, PTSD, and substance abuse. Officers are more prone to attempt suicide than the general population, and more likely to kill themselves than get killed on duty. Officers are often reluctant to seek out mental health treatment. When police suffer from debilitating stress, they are more likely to exhibit problems at work, and some experts are suggesting that one way to help reduce unnecessary police violence is by improving officer wellness.
Richard Goerling; Founder, The Mindful Badge Initiative

Jennifer Tejada; Chief of Police, Emeryville, California
THE RIGHT TO LIFE AND LIBERTY
In 1976, the Supreme Court ruled in Estelle v. Gamble that prisons are constitutionally required to provide adequate medical care to inmates in their custody. As a result, prisoners are the only group of Americans with a constitutional right to health care. This provocative discussion will explore the history, ethics and challenges of treatment for mental illness and addiction inside and outside of incarceration.
Susan Mizner; Director, Disability Rights Program, American Civil Liberties Union

Nneka Jones Tapia, PsyD; Executive Director, Cook County Department of Corrections
Terry Carl; Jailer, Kenton County, Kentucky Detention Center
POLITICS, MONEY, AND THE COURAGE TO CHANGE
For one dollar spent on treatment, up to three dollars are saved in crime reduction. Given the crime-deterring value, you'd think we'd make it easy for patients to get treatment. We don't. Join us for a provocative discussion about the challenges of "reinvestment" away from jails and prisons toward better care, and how we can address the systemic and political barriers that sometimes get in the way.
Richard Cho; Director, Behavioral Health Justice Center, The Council on State Governments
Harold Pollack; Co-Director, The University of Chicago Crime Lab
Marc Levin; Vice President, Criminal Justice Policy, Right on Crime

Toni Preckwinkle; Cook County Board President
REROUTING THE SCHOOL TO PRISON PIPELINE
How can meaningful non-justice system alternatives reroute the path that far too many youth take from a childhood of adversity and trauma to the juvenile justice system? Where is the intersection of restorative justice and the behavioral health system? This session will include justice-involved youth and explore what is working as we re-envision a more hopeful journey for young people struggling with mental health, addiction and trauma challenges.
Patrick Keenan-Devlin; Executive Director & Juvenile Justice Attorney, Moran Center for Youth Advocacy
Xavier McElrath-Bey; Senior Advisor and National Advocate, Campaign for the Fair Sentencing of Youth

Angelica Diamond Garcia; Actor, Storycatchers Theatre
3:15 pm Afternoon Plenaries, Grand Ballroom
THE OPIOID EPIDEMIC vs. THE WAR ON DRUGS: DOES RACE AFFECT HOW WE RESPOND?
Has the War on Drugs really changed? The fact that the opioid epidemic is primarily striking white people may help explain why it is largely being called an "epidemic" and treated as a public health crisis rather than a "war." But the jury is out on whether the current approach to the crisis and the intersection of the de-incarceration movement represent a real shift, or a new description for the same approach that results in people with addiction challenges being treated behind bars.
Zachary Siegel; Journalist

Dr. Kelly Clark; President, Board of Directors, American Society of Addiction Medicine
Dr. Helena Hansen; Assistant Professor, Departments of Anthropology and Psychiatry, New York University
Mayor Svante L. Myrick; Mayor, Ithaca, NY
4:00 pm Talks, Grand Ballroom
A New Way of Life Conversation: Susan Burton; Founder, A New Way of Life and Author, Becoming Ms. Burton with Michelle Jones; Graduate Student, New York University
Tom Arnold; Actor, Comedian, Recovery Advocate
Shaka Senghor; Criminal Justice Reform Advocate and Author, Writing My Wrongs
4:40pm EQUAL OPPORTUNITY AND JUSTICE FOR SOME?
Citing first hand experience, this conversation will review some of the psychological reasons so many young men in Chicago are pulling the trigger and discuss how the intersection of trauma, environment and circumstance collude to stack the deck against young people. Formerly gang-affiliated men will share how addressing this trauma head-on and finding opportunities to earn a living is the first step to recovery.
Arne Duncan; Managing Partner, Emerson Collective; Former U.S. Secretary of Education
Chicago CRED participants
5:15 pm CALL TO ACTION – WHERE DO WE GO FROM HERE?
Ben Miller; Chief Policy Officer, Well Being Trust
Tim Shriver; Co-founder, Collaborative for Academic, Social, and Emotional Learning (CASEL); Chair, Special Olympics International
Cornell Brooks; Senior Fellow, Brennan Center for Justice at New York University Law School; Visiting Fellow, Institute of Politics, Harvard Kennedy School; Contributor, CNN
Kim Foxx; State's Attorney, Cook County, Illinois
Patrick J. Kennedy; Former U.S. Representative, Rhode Island; Co-Founder, One Mind and Founder, The Kennedy Forum
5:55 pm PERFORMANCE
Closing remarks
Peter O'Brien; Chairman, The Kennedy Forum Illinois
6:00 pm Reception
January 17, 2018 , 8:00 am – 11:00 am
Advancing Justice: Pathways to Making Mental Health and Addiction Parity Reality
HILTON CHICAGO | Williford Room A
Moderated by Congressman Patrick J. Kennedy & Garry Carneal, The Kennedy Forum
Realizing justice for those with addiction, eating disorder and other mental health challenges means equal access to care and fairness when it comes to insurance coverage. Despite strong federal and state laws requiring both, millions of people are being denied the treatment and health coverage to which they are entitled. Join us to learn about what protections the law provides and what policymakers, plans, regulators, attorneys, and families can do to ensure families understand and are afforded their rights as well as the opportunity to recover and thrive.
Lawyers attending the Parity Workshop on January 17, 2018 can earn up to 2.25 IL-MCLE. CEUs for Licensed Social Workers (LCSW/LSW), Licensed Counselors (LCPC/LPC), Psychologists, and RNs are applied for.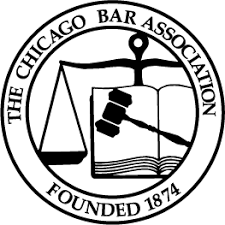 8:00 – 8:30 am – Breakfast
8:30 – 8:45 am – Welcome: Congressman Patrick J. Kennedy, Founder, The Kennedy Forum
8:45 – 9:05 am – Retrospective: Henry Harbin, MD
Henry Harbin, former CEO of Magellan Health Services, offers a brief overview of the history of the federal parity laws and a retrospective on how far we've come on mental health and addiction parity since 2008.
9:05 – 9:25 am – A Consumer's Experience with Parity: Julie & Victor Hudy
Julie and Victor Hudy discuss their experience trying to obtain coverage for their son Joey's mental health treatment. They review the problems they faced getting their insurance company and treating providers to comply with mental health parity laws and fair billing practices.
9:25 – 9:45 am – Federal Regulatory Update: Amy Turner, U.S. Department of Labor
Amy Turner, director of the U.S. Dept. of Labor's Office of Health Plan Standards and Compliance Assistance, will review the federal government's key parity enforcement activities, including the recently enacted 21st Century Cures Act.
9:45 – 10:05 am – State Regulatory Action: Tim Clement, The Kennedy Forum
Tim Clement, senior policy advisor at The Kennedy Forum, will discuss what states are doing and should do to improve parity compliance, with a particular emphasis on integrating analyses of non-quantitative treatment limitations into audits, market conduct examinations and targeted data requests as part of the form review process. He also will provide an overview of www.paritytrack.org.
10:05 – 10:25 am – Parity Accreditation: Michael Reisman, ClearHealth Quality Institute, and Brad Lerner, Beacon Health Options
Michael Reisman, president of ClearHealth Quality Institute, and Brad Lerner, associate general counsel and director of parity compliance at Beacon Health Options, will discuss how parity accreditation can advance health care quality. They will provide updates on a new endeavor developing the first private accreditation program for mental health parity laws, providing insurers, benefit administrators, and employers with a much-need roadmap for compliance.
10:25 – 10:45 am – Empowering Families: Kelly O'Brien, The Kennedy Forum
Kelly O'Brien, executive director of The Kennedy Forum Illinois, will talk about trends in consumer complaints and present new tools and strategies to help inform individuals and providers of their rights under the law and how to exercise them. Among other resources, she will highlight www.parityregistry.org.
10:45 – 11:00 am – Moving Forward, A Call to Action: Congressman Patrick J. Kennedy, Founder, The Kennedy Forum
Congressman Kennedy will review next steps in parity enforcement and discuss what to expect and what you can do as we approach the 10-year anniversary of the federal Mental Health Parity and Addiction Equity Act of 2008.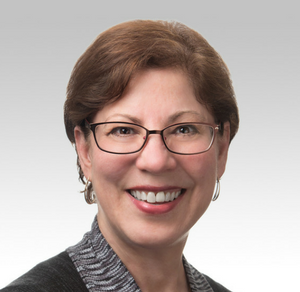 KAREN ABRAM
Dr. Karen Abram is a clinical psychologist and Associate Professor of Psychiatry and Behavioral Sciences at the Northwestern University Feinberg School of Medicine, where she is also the Associate Director of the Program in Health Disparities and Public Policy. In collaboration with Dr. Linda Teplin, she has conducted comprehensive studies of the criminalization of persons with mental illness, and the mental health needs and outcomes of youth and adults involved in the criminal justice system. She has served on national and state committees tasked with improving suicide prevention for youth involved with the justice system.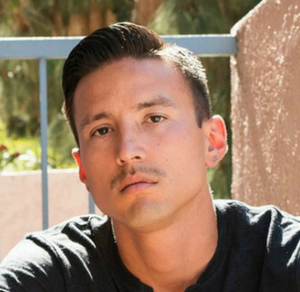 CHARLES ANDERSON
Charles Anderson was born and raised in Los Angeles County. He grew up in a dysfunctional family filled with abuse which influenced him to choose a life on the streets focused on gang violence and drugs. At the age of 19, Anderson was sentenced to 10 years in prison. During his incarceration he refocused his life on positivity and love. After receiving his three Associates Degrees, Business Certificate, and becoming a G.E.D tutor to fellow inmates, he was introduced to web/app development. He fell in love instantly. As a graduate from web development school Anderson is now a full-time web developer with dreams of creating a computer programming school for youth from impoverished communities.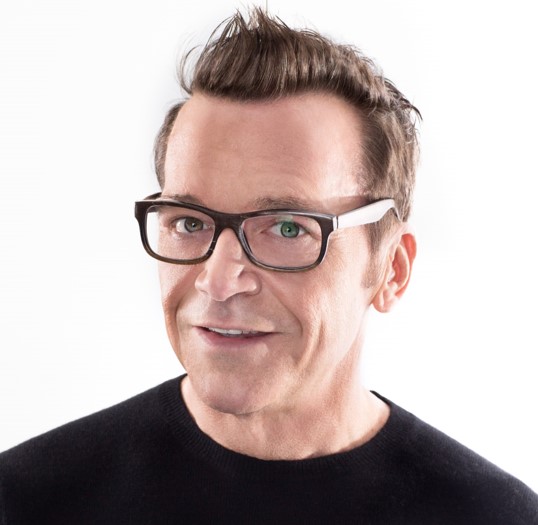 TOM ARNOLD
As a writer, producer, and actor Arnold has appeared in over 125 films and hundreds of hours of television. Arnold recently returned to his roots as a stand-up comic touring across the country. The never scripted Arnold pokes fun at his Midwest past, marital follies and absurd Hollywood stories. Arnold is also a recovering addict/alcoholic and constantly works with others in need. "The more people know and are open about mental illness, the better this world will be."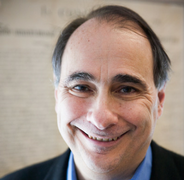 DAVID AXELROD
David Axelrod is a veteran of American politics and journalism and the former chief strategist and senior advisor to President Barack Obama. He currently serves as director of the University of Chicago's non-partisan Institute of Politics; senior political commentator for CNN; and host of The Axe Files, a top-rated podcast jointly produced by CNN and his institute. Axelrod, a former political writer for the Chicago Tribune and, later, media strategist for 150 state, local and national political campaigns, is also the author of The New York Times best-selling memoir, Believer: My Forty Years in Politics.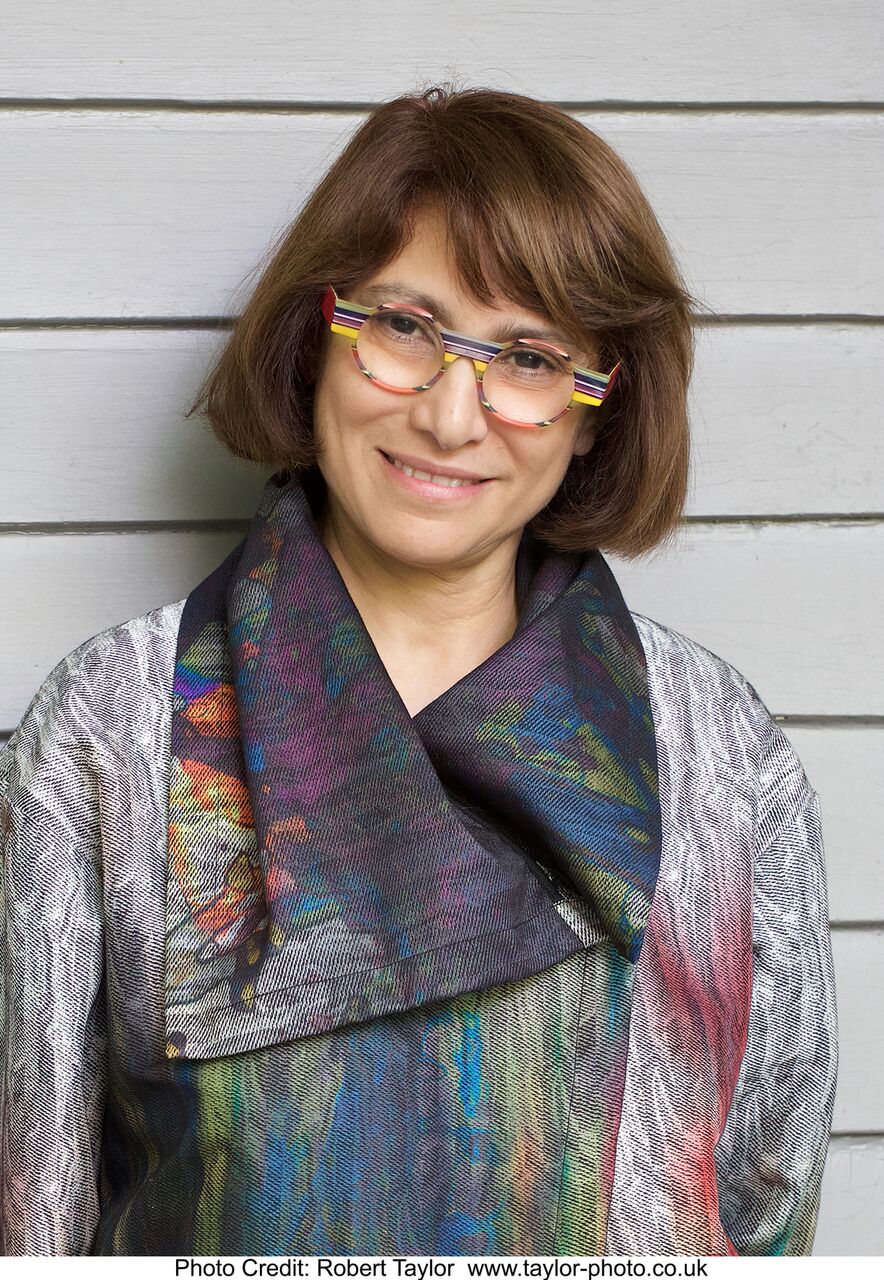 MAHZARIN BANAJI
Mahzarin Banaji was born and raised in India, received her PhD from Ohio State University, and did postdoctoral work at the University of Washington. She currently serves as Senior Advisor to the Dean of the Faculty of Arts and Sciences at Harvard on Faculty Development and is the Chair of the Department of Psychology at Harvard University. Banaji studies the disparities between conscious expressions of values, attitudes and beliefs on the one hand, and less conscious, implicit representations of mental content on the other. She has primarily studied social attitudes and beliefs in adults and children, relying on multiple methods including cognitive/affective behavioral measures and neuroimaging.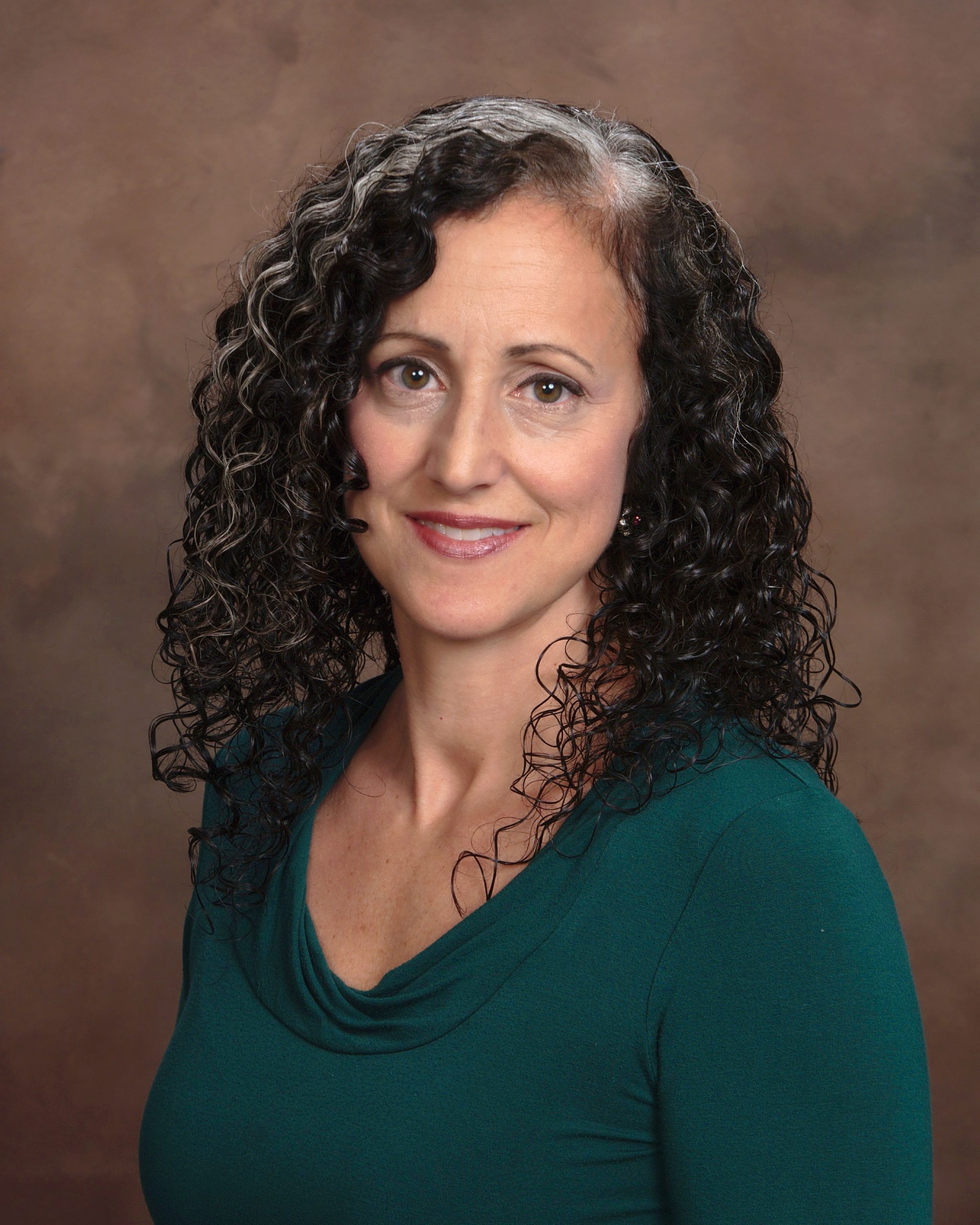 ALYSSA BENEDICT
Alyssa Benedict, MPH is the founder and Executive Director of CORE Associates and works across sectors to build awareness and competency regarding the implementation of gender, trauma and culturally responsive policies and practices. She is a thought leader and change agent regarding critical issues affecting diverse system-involved girls/women and the importance of trauma and resiliency informed approaches. She is a federal partner with the National Resource Center on Justice Involved Women, has been a national consultant for the Office of Juvenile Justice and Delinquency Prevention and the National Institute of Corrections, and has served as an advisor and faculty member on various federal initiatives. Some of her recent publications include "Using Trauma-informed Practices to Enhance Safety and Security in Women's Corrections Facilities", and the staff communication model "Creating Regulation and Resilience (CR/2)". She is completing her doctorate in International Psychology, and has sub-specialties in the neurobiology and ecology of trauma and organizational development.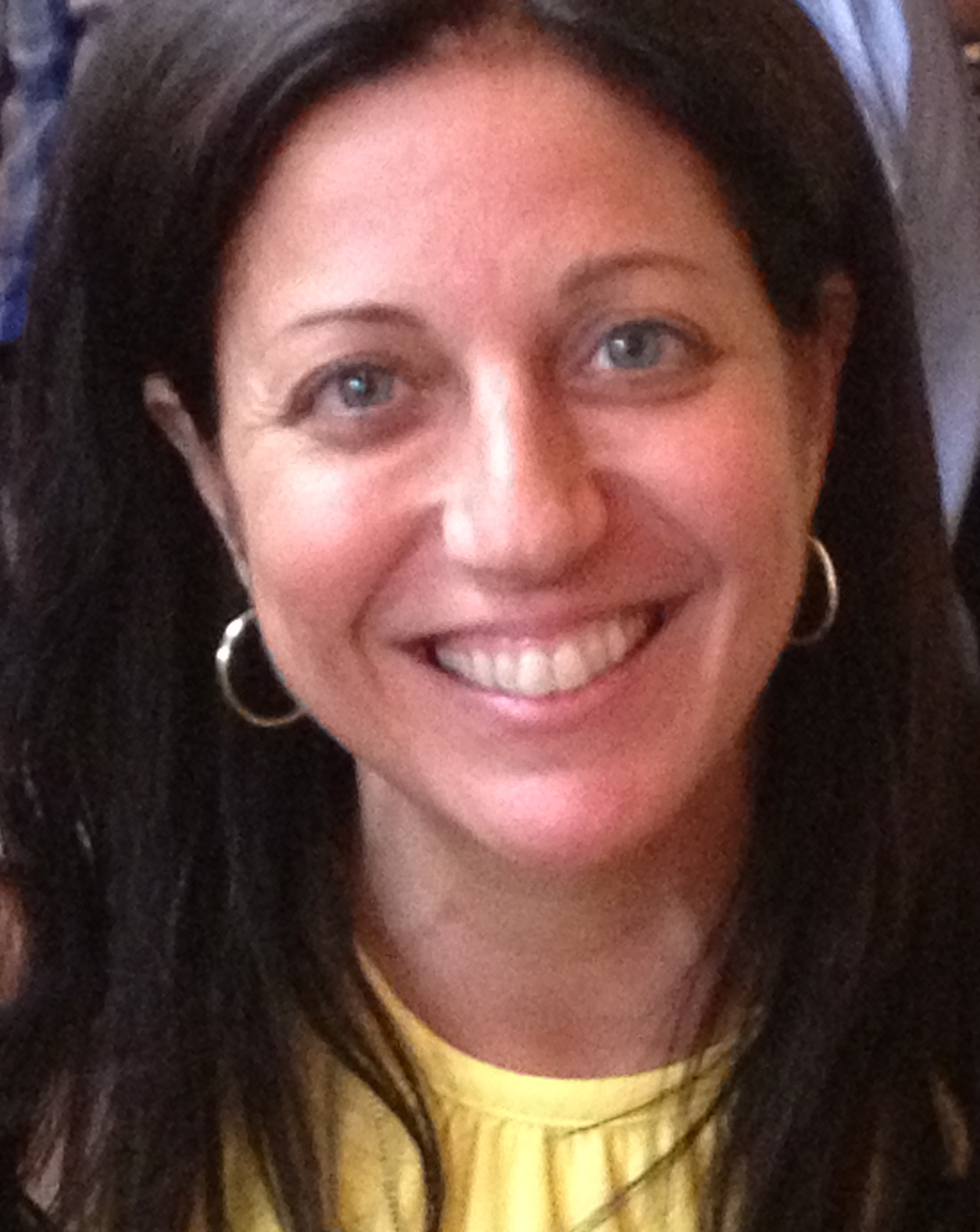 DEANNE BENOS
Deanne Benos is Founder of The Women's Justice Initiative (WJI), an advocacy and technical assistance project promoting sustainable, gender responsive criminal justice systems with an emphasis on de-carceration; and National Chair of the American Probation & Parole Association (APPA) Women & Girls Committee. Previously, as the first woman appointed Assistant Director of the Illinois Dept. of Corrections, she championed nationally-recognized recidivism and population reduction initiatives, including one of the nation's first prison nurseries, "Moms & Babies," which touted nearly zero percent recidivism on its 10th anniversary. She also served as an Associate Director for criminal justice on the White House Domestic Policy Council under President Bill Clinton.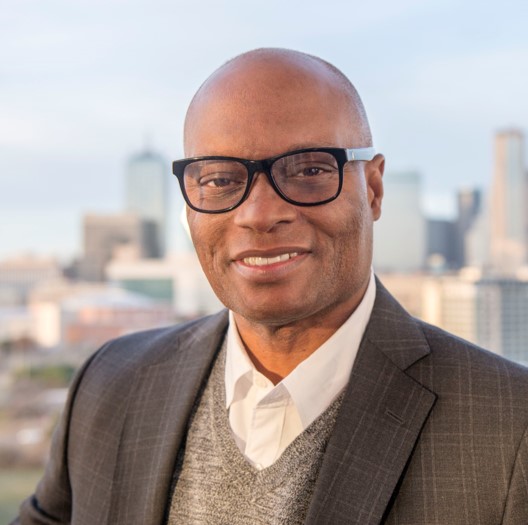 DAVID O. BROWN
David O. Brown is a thirty-three-year veteran of the Dallas Police Department, from which he retired as chief in October 2016. Now a correspondent for ABC News, he is also an adviser for Texas organizations focused on positively influencing early childhood education efforts, mental health awareness and treatment, and assistance for formerly incarcerated persons. Chief Brown lives in Dallas with his wife and daughter.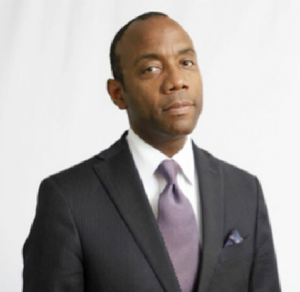 CORNELL WILLIAM BROOKS
Cornell William Brooks is a fourth-generation ordained minister, a widely-experienced civil rights attorney, and national activist committed to prophetic social justice. On the 60th anniversary of the Brown v. Board of Education decision, Mr. Brooks was named the 18th President/CEO of the NAACP. Under his leadership, the NAACP secured 11 legal victories in 12 months against voter suppression. He called for the impactful Department of Justice pattern and practice suit, report, and settlement with the Ferguson Police Department, following the death of Michael Brown, based on the NAACP's racial profiling law. Mr. Brooks also initiated a suit against government officials and contractors after the Flint Water Crisis.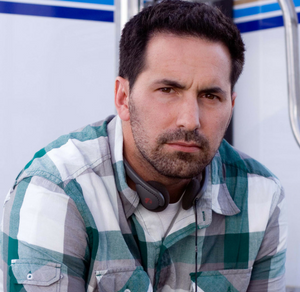 SCOTT BUDNICK
Scott Budnick is the Founder and President of the Anti-Recidivism Coalition (ARC), which provides a support network for formerly incarcerated men and women and advocates for fairer criminal justice policies. Formerly the Executive Vice President of Todd Phillips' Green Hat Films, Scott executive produced many successful comedies, including the highest grossing rated-R comedies in history, THE HANGOVER series.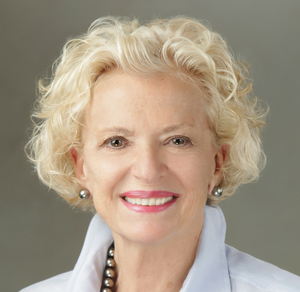 JUSTICE ANNE BURKE
Justice Anne M. Burke is a member of the Illinois Supreme Court's First Judicial District. Prior to joining the Supreme Court, Justice Burke was appointed to the Appellate Court in 1995 where she served until 2006. Her judicial career began in1987 with an appointment to the Illinois Court of Claims. Before serving on the Illinois Appellate Court, Justice Burke provided in-depth leadership in reshaping and improving the Illinois juvenile justice system. Prior to her judicial career, after working with children with disabilities, Justice Burke co-founded the Chicago Special Olympics in 1968 and went on to serve as a Director as it grew to become the International Special Olympics which is represented in more than 170 countries.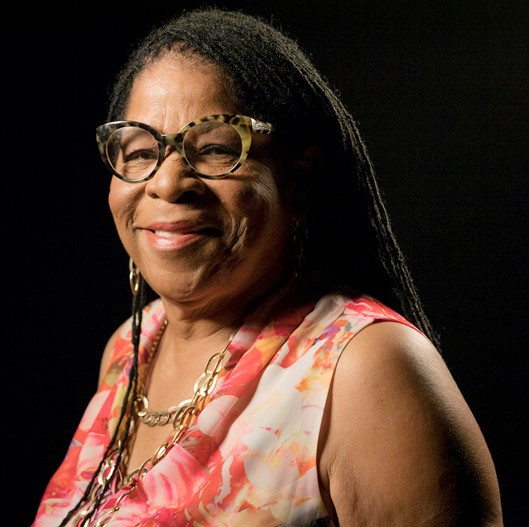 SUSAN BURTON
A New Way of Life Reentry Project (ANWOL) is a grassroots, nonprofit organization founded in 1998 by Susan Burton. After Susan's five-year old son was accidentally hit and killed by a car, Susan numbed her grief through alcohol and drug abuse. As a result, she became trapped in the criminal justice system for nearly two decades before finding freedom and sobriety in 1997. Her mission is to help other women affected by the problems of incarceration and addiction by providing them with safety, support, and a second chance. She was named a CNN Top Ten Hero for 2010 and was awarded the prestigious Citizen Activist Award from the Harvard Kennedy School of Government. Susan was appointed by Los Angeles County Supervisor, Mark Ridley Thomas, to be a member of the Los Angeles County Sybil Brand Commission for Institutional Inspections. In June of 2013, ANWOL was honored with a Ford Freedom Unsung Award. Susan is a recipient of both the Encore Purpose Prize (2012) and a 2014 James Irvine Foundation Leadership Award.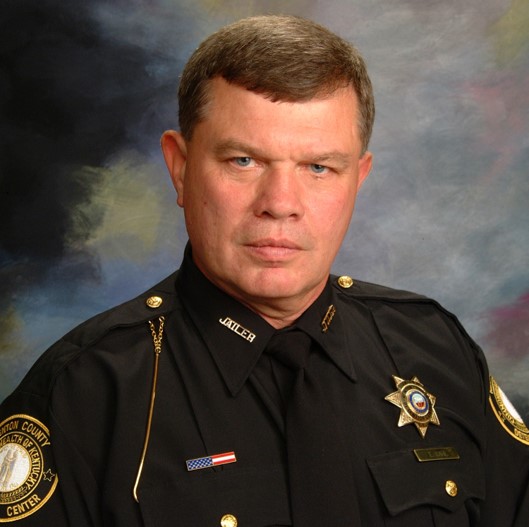 TERRY CARL
The Commonwealth of Kentucky is the only state in the union that elects a County Jailer as a bi-partisan constitutional officer. All County Jailers are "Sworn State Peace Officers" as are their deputies with all rights and responsibilities connected to the power of arrest and other functions of office. Mr. Terry Carl, the Kenton County Jailer, is a graduate of Covington Catholic High School, Northern Kentucky University, and the University of Cincinnati. He has twenty five years' experience in the United States army and National Guard including multiple tours in Vietnam, Cuba, South America, and Saudi Arabia. Prior to becoming jailer, Mr. Carl spent more than twenty-nine years as an employee of Cinergy, which is now Duke Energy. The Kenton County Detention Center houses over 600 inmates at 3000 Decker Lane Covington, KY. The state of the art correctional facility opened in November 2010, and houses inmates for the County, State, and U.S. Marshal Services.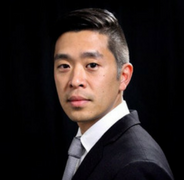 RICHARD CHO
Richard Cho, Ph.D., is the Director of Behavioral Health for the Council of State Governments Justice Center, a national organization that advises state and local policymakers on strategies that increase public safety, improve public health, and strengthen communities. Dr. Cho oversees the Justice Center's initiatives to improve outcomes for people involved in the criminal justice system. Dr. Cho is a national expert in designing and implementing programs and policies for people with behavioral health needs. He has a doctorate in Public Administration from New York University, a masters in city planning from the Massachusetts Institute of Technology, and a bachelor's degree from the University of Chicago.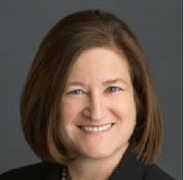 KELLY CLARK
Kelly Clark, MD, MBA, DFAPA, DFASAM, is board certified in both addiction medicine and psychiatry and serves as President of the American Society of Addiction Medicine, a professional medical society representing over 5,100 physicians and clinicians in the field of addiction medicine. She is also the Chief Medical Officer of CleanSlate Centers, a multi-state medical group currently treating over 6,000 patients with the chronic disease of addiction. Dr. Clark has focused her career on issues of addiction, evidence-informed behavioral healthcare, and payment reform.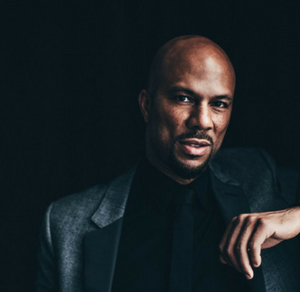 COMMON
Common continues to break down barriers with a multitude of critically acclaimed, diverse roles, and continued success at the box office. He appeared on the big screen in the Oscar nominated film, SELMA, a film centered around the civil rights marches that changed America. Alongside John Legend, he won the Academy Award in 2015 for "Best Original Song in a Motion Picture" for "Glory" which was featured in the film. Common's most recent studio album includes the socially conscious single "Letter to the Free," the end-title track to Ava Duvernay's powerful Oscar-Nominated documentary 13TH, for which he also received and Emmy. He is currently featured on Andra Day's new song "Stand Up for Something" from the film MARSHALL. The song was co-written by Common and Diane Warren. Common recently teamed up with The Anti-Recidivism Coalition to perform free concerts and raise awareness about criminal justice reform.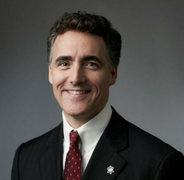 TOM DART
Cook County Sheriff Tom Dart has lived a life dedicated to protecting the unprotected and fighting for social justice. Sheriff Dart, a former prosecutor and state legislator, has advocated on behalf of the most vulnerable and neglected among us. His restorative justice vision has reduced the number of non-violent offenders at Cook County – the largest single site jail in the country – while spreading awareness nationally of the ongoing criminalization of mental illness. Sheriff Dart and his wife Patricia live on Chicago's South Side and are the proud parents of five children.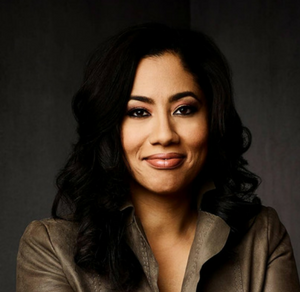 LIZ DOZIER
Liz Dozier is the Founder & CEO of Chicago Beyond, a youth equity platform that exists to support organizations that provide youth the opportunity to achieve their fullest human potential. Since its launch in 2016, Chicago Beyond has invested more than $20 million in ideas to transform the lives of young people living in economically fragile neighborhoods. A lifelong educator, Dozier works tirelessly to interrupt the culture of inequity that is often pervasive in marginalized communities. During her tenure as principal at Fenger High School on Chicago's South Side, the school became a district leader in restorative justice, social and emotional learning and academic interventions while increasing graduation rates by over 40 and decreasing student arrest rates by over 90%.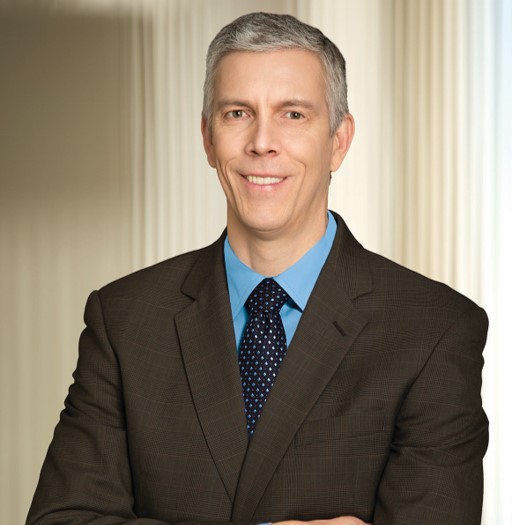 ARNE DUNCAN
As managing partner at Emerson Collective, former U.S. Secretary of Education Arne Duncan's mission is to improve the lives of young adults. Through partnerships with local business leaders, community organizers, and nonprofit groups, Duncan aims to create job and life opportunities for disconnected youth between the ages of 17 and 24. Prior to joining the Obama Administration, Duncan served as chief executive officer of Chicago Public Schools. From 2001 to 2008, Duncan won praise for uniting the city's stakeholders behind an education agenda that included opening 100 new schools; expanding after-school, summer learning, early childhood, and college access programs; dramatically boosting the caliber of teachers; and building public-private partnerships around a variety of education initiatives. Duncan graduated magna cum laude from Harvard University in 1987, majoring in sociology.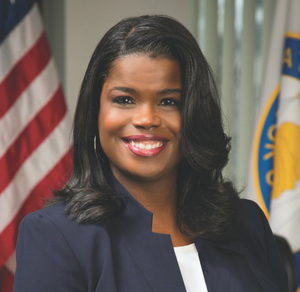 KIM FOXX
Kimberly M. Foxx is the first African American woman to lead the Cook County State's Attorney's Office – the second largest prosecutor's office in the country. Kim was elected on December 1, 2016 on a message of reform, restoring trust, and being responsive to the community that resonated throughout the county. She previously served as Chief of Staff for Cook County Board President Toni Preckwinkle, where she was the lead architect of the county's criminal justice reform agenda to address racial disparities in the criminal and juvenile justice systems. Kim holds a B.A. in Political Science and a J.D. from Southern Illinois University.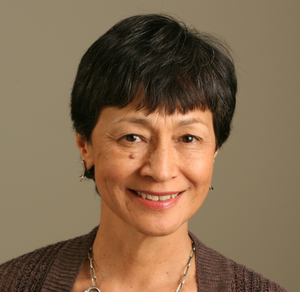 LAURIE GARDUQUE
Laurie Garduque joined the is the John D. and Catherine T. MacArthur Foundation in 1991 as the Director of Criminal Justice. She previously served as Director of the National Forum on the Future of Children and Families, a joint project of the National Research Council and the Institute of Medicine and was the Director of Governmental and Professional Liaison for the American Educational Research Association in Washington, D.C. Laurie also spent a year as a Congressional Science Fellow in the U.S. Senate and held a faculty position as an Assistant Professor in Human Development at the Pennsylvania State University.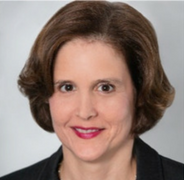 MARY GILIBERTI
Prior to becoming chief executive officer of the National Alliance on Mental Illness, Ms. Giliberti served as a section chief in the Office for Civil Rights at the U. S. Department of Health and Human Services. Prior to that, she was the director of public policy and advocacy for federal and state issues at NAMI. During her 20+ years in the mental health field, Ms. Giliberti also served as a disability counsel for the Senate Committee on Health, Education, Labor and Pensions and as a senior attorney at the Bazelon Center for Mental Health Law. Mary earned her B.A. at Harvard College and her J.D. at Yale Law School. She is a native of North Bellmore, N.Y.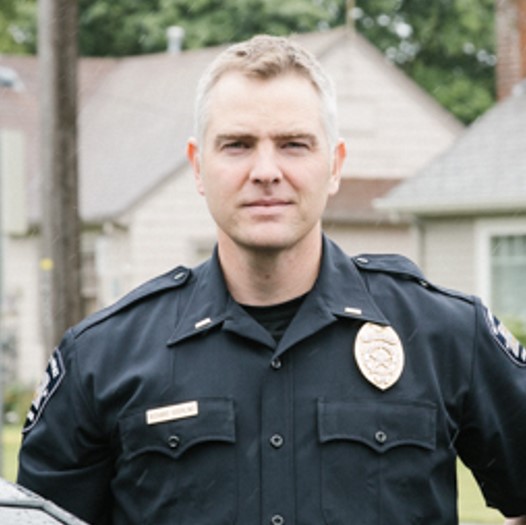 RICHARD GOERLING
Richard has served in law enforcement for over two decades. He is a thought leader in resiliency, human & organizational performance, leading change and community building in policing. Richard has spearheaded the introduction of mindfulness into policing as part of a larger cultural transformation toward a compassionate, skillful and resilient policing. He serves as an adjunct professor in the Graduate School of Psychology at Pacific University and as a co-investigator in an NIH funded research study of mindfulness in policing. Richard completed a year-long training program at the UCLA Mindful Awareness Research Center (MARC) and is a Certified Mindfulness Facilitator.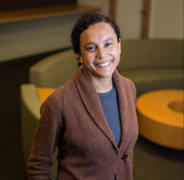 HELENA HANSEN, MD, PhD
Helena Hansen, MD, Ph.D., is assistant professor in the Departments of Anthropology and Psychiatry at NYU and a research scientist at Nathan Kline Institute for Psychiatric Research. She has published widely in clinical and social science journals ranging from JAMA to Social Science and Medicine, on faith healing of addiction in Puerto Rico, psychiatric disability under welfare reform, addiction pharmaceuticals and race, and ethnic marketing of pharmaceuticals. She has received major funding from NIDA, the Mellon Foundation, and the Robert Wood Johnson Foundation.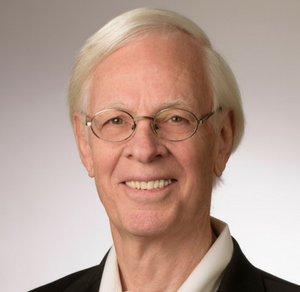 HENRY HARBIN
Dr. Henry Harbin has over 40 years of experience in the behavioral health field as a psychiatrist. He worked for 10 years in Maryland serving as Director of the state mental health authority for 3 of those years. He has been CEO of both Greenspring Health Services and Magellan Health Services. At the time he was CEO of Magellan it was the largest managed behavioral healthcare company. Dr. Harbin has served on the President's New Freedom Commission on Mental Health and has served as co-chair of the National Business Group. Since 2004, Dr. Harbin has been providing healthcare consulting services to a number of private and public organizations.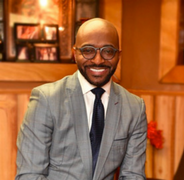 PASTOR CHRIS HARRIS
Pastor Harris leads Bright Star Church in Chicago. He is founder of Bright Star Community Outreach, a 501c3 dedicated to youth anti violence programs, and a National Council Member of AIPAC. He's has developed the TURN Center (The Urban Resilience Network) based on the Israeli model of NATAL in Tel Aviv with five core competencies: counseling, parenting, mentorship, workforce development and advocacy. Served as National Council Member of AIPAC (the American Israel Public Affairs Committee) and is the Chairman of the Bronzeville Community Action Council. He is also a member of the University of Chicago Medicine (UCM) Community Advisory Council and has served as President of the 4th Ward & Cook County Clergy Coalitions.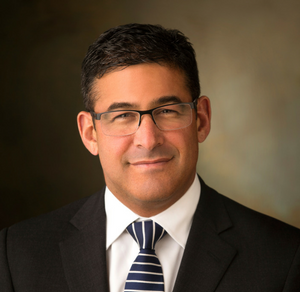 MARC HARRISON
Dr. Harrison began serving as CEO of Intermountain Healthcare in October 2016. A specialist in pediatric critical care, Dr. Harrison held leadership positions at Cleveland Clinic prior to joining Intermountain. He most recently served as Chief of International Business Development for Cleveland Clinic, developing and implementing international strategy, and as CEO of Cleveland Clinic Abu Dhabi. Dr. Harrison earned an undergraduate degree at Haverford College and a medical degree at Dartmouth Medical School. He completed a residency and an internship in pediatric critical care through the University of Utah School of Medicine, working primarily in the critical care units of Intermountain's Primary Children's Hospital. He later received a master's of Medical Management from Carnegie Mellon University and completed additional study in management at Harvard Business School. Under Dr. Harrison's leadership, Intermountain is continuing its focus on implementing best clinical and operational practices designed to advance its mission of helping people live the healthiest lives possible.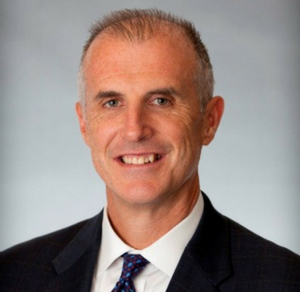 MARK HOLDEN
Mark Holden serves as senior vice president, general counsel and corporate secretary of Koch Industries, Inc. He is also president and COO of the Legal Division of Koch Companies Public Sector, LLC, which provides legal, government and public affairs services to Koch Industries, Inc. and its affiliates. In addition, he also serves as Chairman of the Board of Freedom Partners Chamber of Commerce, Inc. and serves on the Board of Directors of Americans For Prosperity.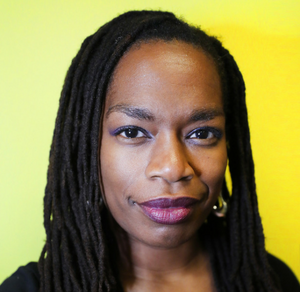 MICHELLE JONES
Michelle Jones is a first-year doctoral student in the American Studies program at New York University. She holds a Bachelor's degree from Ball State University. Over the last four years, she has participated in co-writing the first fifteen years history of the Indiana Women's Prison. While incarcerated for 20 years, Michelle published and presented her research findings and dispelled notions about the reach and intellectual capacity of justice-involved women. She is currently on the board of Constructing Our Future, a reentry alternative for women. Michelle has also presented legislative testimony on a reentry alterative she created that was approved by the Indiana State Interim Committee on the Criminal Code.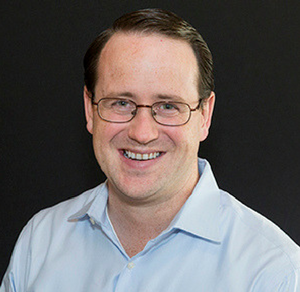 PATRICK KEENAN-DEVLIN
Mr. Keenan-Devlin is the Executive Director of the James B. Moran Center for Youth Advocacy. The Moran Center provides low income Evanston youth and their families with integrated legal and social work services to improve their quality of life at home, at school, and within the Evanston community. Previously, Mr. Keenan-Devlin served as the Deputy Director/Staff Attorney of the Moran Center – representing youth in juvenile delinquency and school law proceedings. Prior to the Moran Center, Mr. Keenan-Devlin worked as the Health Policy Advocate for the Shriver Center and as Legislative Director of Citizen Action/Illinois.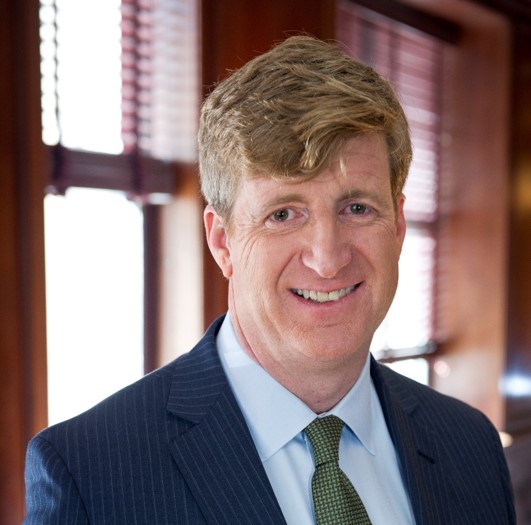 PATRICK J. KENNEDY
Patrick J. Kennedy is the nation's leading political voice on mental illness, addiction, and other brain diseases. While representing Rhode Island in Congress, he fought a national battle to end medical and societal discrimination against these illnesses. Since leaving Congress to devote himself to brain advocacy, he founded The Kennedy Forum, which provides leadership in the mental health community, and co-founded One Mind, a global leader in open science. He co-authored "A Common Struggle," which outlines both his personal story and a bold plan for mental health in America. Patrick lives in New Jersey with his wife, Amy, and their four children.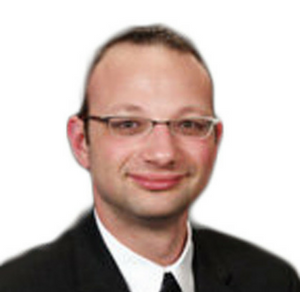 MARC LEVIN
Marc A. Levin, Esq., is Vice President of Criminal Justice Policy at the Texas Public Policy Foundation, which houses the Right on Crime initiative. In 2010, Mr. Levin developed the concept for Right on Crime, which has become the national clearinghouse for conservative criminal justice reforms. Mr. Levin has testified on criminal justice policy on four occasions before Congress and has testified before legislatures in states including Texas, Nevada, Kansas, Wisconsin, and California. He served as a law clerk to Judge Will Garwood on the U.S. Court of Appeals for the Fifth Circuit and Staff Attorney at the Texas Supreme Court. He received his law degree from the University of Texas School of Law.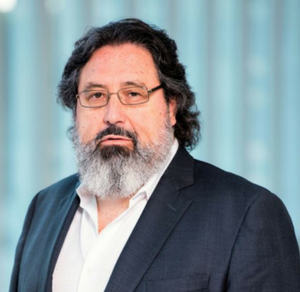 PATRICIO MARQUEZ
Patricio V. Marquez, a Lead Public Health Specialist at the World Bank Group (WBG), coordinates the Global Tobacco Control Program and the Global Mental Health Initiative, served as WBG Human Development Program Leader for several African countries, co-coordinated the Ebola Emergency Response Program, managed implementation support for WBG-funded health system reform and disease-specific projects in Latin America and the Caribbean and Eastern Europe and Central Asia, prepared the Multi Country HIV/AIDS Program in the Caribbean and contributed to the preparation of the Global Avian Influenza Control and the Global Food Security Programs, and has conducted research on public health issues in more than 70 countries, including China. He pursued his studies at George Washington University and Johns Hopkins University, and done executive program training at Harvard University and London School of Hygiene and Tropical Medicine.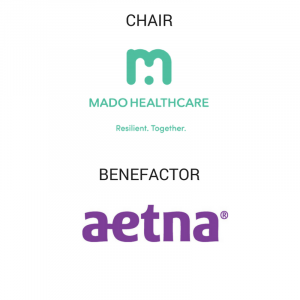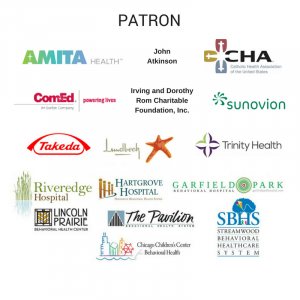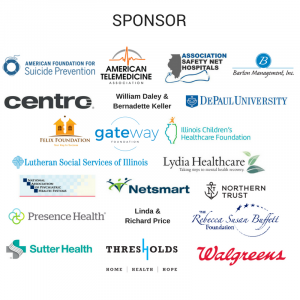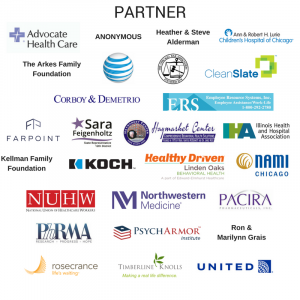 Check back for program updates.
For information about sponsoring or purchasing a table, contact kelly@thekennedyforum.org
Registration is closed for this event