Even before the COVID-19 pandemic, America was in the midst of a mental health crisis with suicide and overdose rates at historically high levels. Traditionally, police have responded to mental health emergencies, which requires tremendous local resources and often results in trauma, incarceration, unnecessary hospitalization, or worse. People with untreated mental illness are 16 times more likely to be killed during a police encounter than other civilians.
Approved by Congress in 2020 and set to go live nationwide by July 2022, #988 will serve as America's first three-digit number dedicated to mental health—an alternative to 911 for mental health-related crises. If someone is having suicidal thoughts, experiencing delusions, or displaying severe symptoms of a mental health condition, 988 can provide a compassionate mental health response that will also preserve community resources.
But a number alone is not enough. States must now fund their own crisis response systems that work for everyone, especially those disproportionately impacted, such as communities of color. Every state needs: 24/7 call centers equipped with mental health professionals, trained mobile response teams, and crisis stabilization services that also connect people to follow-up care.
To make 988 successful, policymakers must act now. The CEO Huddle developed these special resources to help advocates spread the word. Please download and share widely.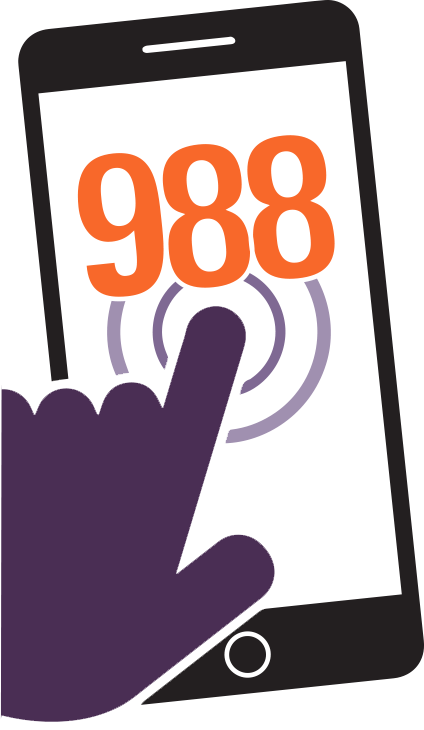 Together, we can save lives, reduce avoidable emergency department or hospital admissions, limit engagement with the criminal justice system, and build healthier, more resilient communities!
IMPORTANT: 988 is not yet fully active across the United States. If you or someone you know is in crisis now, please call 1-800-273-8255 to be connected to the National Suicide Prevention Lifeline or reach out to the Crisis Text Line by texting 'HOME' to 741741.
The materials on this page were developed by the nation's leading mental health advocacy organizations and professional associations ("The CEO Huddle"), and reflects alignment with the A Unified Vision for the Future of Mental Health, Addiction, and Well-Being in the United States.