During Mental Health Month 2021, we spoke directly with U.S. Department of Labor Secretary Marty Walsh about the urgent need for parity enforcement, premiered a compelling new infographic about #988 as part of Mental Health Action Day, shined a spotlight on critical in-school mental health supports for kids, and much more. Details below.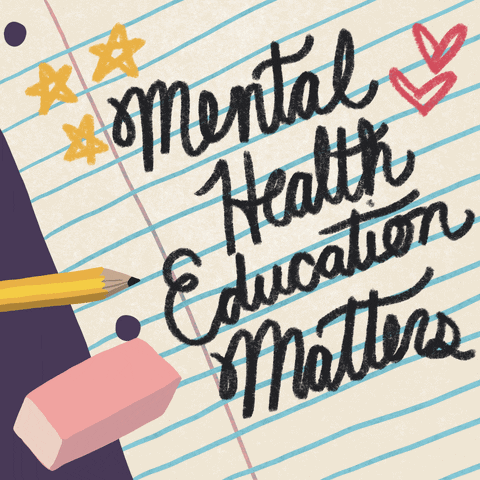 Policy Pulse
The Kennedy Forum supported a slate of bipartisan mental health bills—addressing suicide prevention, youth mental health services, equitable treatment, and more—that passed the U.S. House in May. Read more here.
Recently, The Kennedy Forum, Steinberg Institute, and Well Being Trust urged California Governor Gavin Newsom to prioritize youth mental health in the wake of the pandemic. This month, Gov. Newsom proposed allocating $4 billion of the state's unexpected budget surplus to do just that. Read more here.
The Illinois Senate Insurance Committee unanimously passed HB2595, a bill based on The Kennedy Forum's Jim Ramstad Model State Parity Legislation that requires insures to follow Generally Accepted Standards of Care as described in Wit v. United Behavioral Health. Read more here.
The Kennedy Forum supported HR3259, the Non-Opioids Prevent Addiction in the Nation (NOPAIN) Act, which would help break down barriers to non-opioid pain management for those enrolled in Medicare, thereby helping to stem the country's overdose crisis. Read more here.
Campaigns & Resources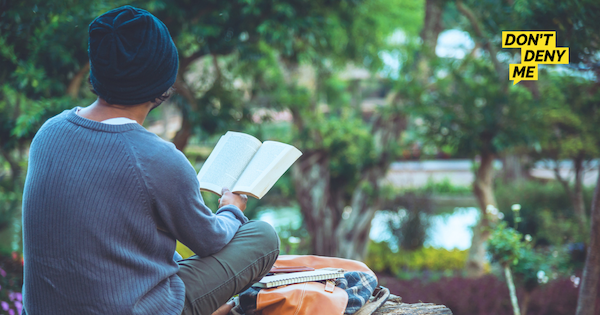 The Kennedy Forum's latest round of Don't Deny Me campaign posts for partner organizations addressed Mental Health Month, National Prevention Week, and Mental Health Action Day. See sample posts here, here, and here.
The Kennedy Forum's Mental Health Month campaign featured short video animations addressing normalizing the mental health conversation, mental health and criminal justice reform, social-emotional learning, and improving access to care, as well as a special video message from Amy and Patrick Kennedy about prioritizing youth mental health.
On May 18, two days ahead of MTV Entertainment Group's first Mental Health Action Day, Patrick joined Sophia Bush, Alyssa Milano, Surgeon General Vivek Murthy, Lamar Odom, and Neil deGrasse Tyson in a special online "create-a-thon" to inspire hundreds of artists, designers, animators and illustrators to make digital content encouraging people to take action on their mental health journey. More than 500 pieces of digital art, graphics, gifs, and memes were created. See them here.
The Kennedy Forum was proud to be a founding partner in MTV Entertainment Group's first-ever Mental Health Action Day on May 20th. The goal was to provide tools to help spark change for individuals, families, and communities.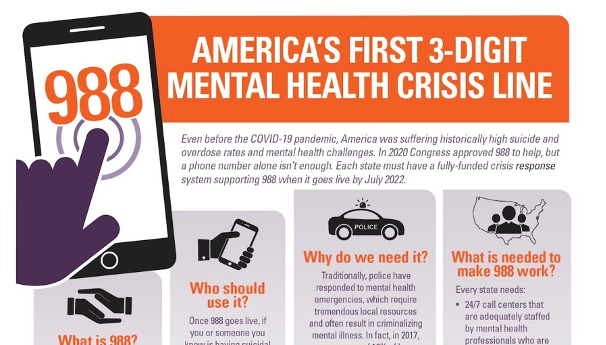 We shared a new infographic about #988, a safe, easy-to-remember alternative to 911 for mental health crises. View the infographic here and help spread the word!
The Kennedy Forum's latest blog post addresses what to do if your insurance company denies coverage for mental health or addiction treatment. Read it here.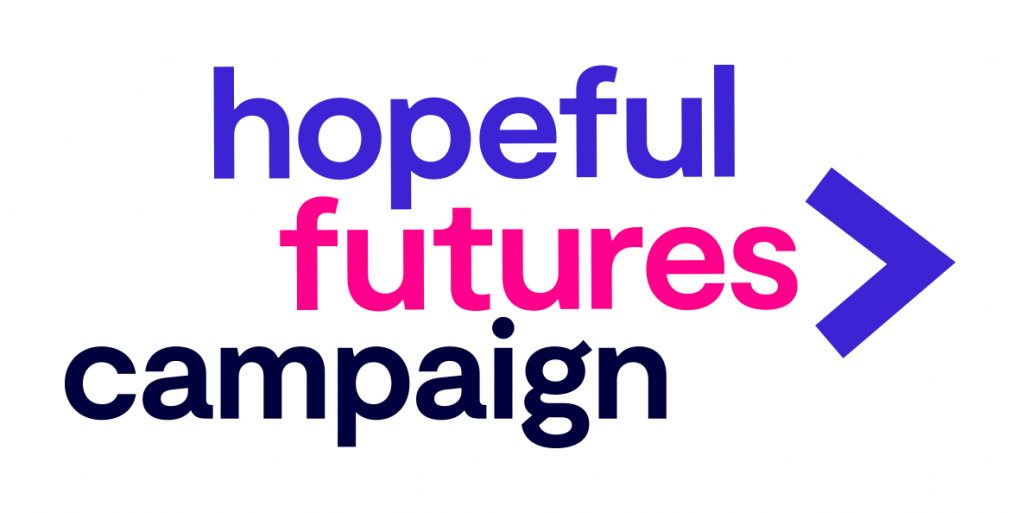 The Kennedy Forum is teaming up with mental health advocacy group Inseparable and a coalition of leading mental health organizations to launch the Hopeful Futures Campaign to advocate for comprehensive mental health services in schools across the country. Right now, the coalition is pushing the Senate to pass a slate of key bills to ensure that mental health care is available and accessible for every child who needs it. Learn more here.
Upcoming Events
The Kennedy Forum Spotlight Series
"The Way Forward: A discussion on the future of mental healthcare"
June 7, 2021
For decades, our mental health and substance use care systems have been siloed and chronically underfunded. People living with serious mental illness were more likely to be living on the streets, languishing in jails, or dying prematurely rather than receiving compassionate treatment. Only 10% of those seeking treatment for a substance use disorder were able to get it. And all that was before COVID-19 arrived. Just as we were unprepared for the COVID-19 pandemic, we were even less prepared for an unprecedented mental health crisis afflicting half of all Americans. Join Patrick J. Kennedy; Paul Gionfriddo, CEO of Mental Health America; Dan Gillison, CEO of NAMI; and Cheryl Potts, executive director of The Kennedy Forum Illinois for a candid discussion about the changes we need.
Mobilize Recovery
September 24-27, 2021
Online and in-person at the Westgate Resort and Casino in Las Vegas, NV
Applications open through June 10
Mobilize Recovery is an initiative of Recovery Advocacy Project and The Voices Project. Its mission is to expand policy to support recovery, create connections to supportive services that are vital and lifesaving, and to engage affected individuals in meaningful civic action. The initiative convenes advocates with lived experience to build capacity for organized civic engagement with new leadership across the country.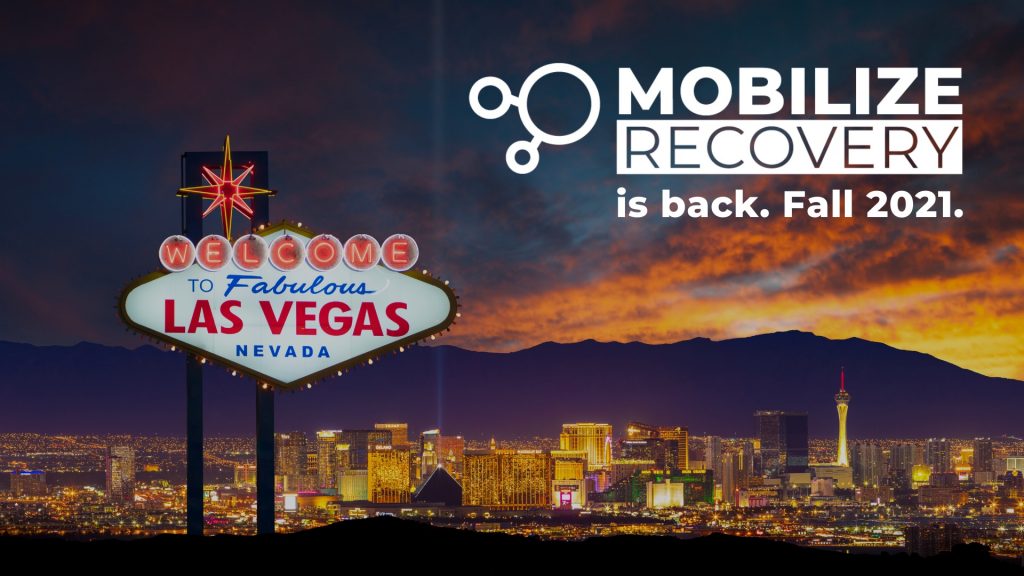 In the News
Patrick spoke to Seana Smith and Adam Shapir of Yahoo Finance Live about mental health advocacy during Mental Health Month. Watch the interview here.
Patrick's latest op-ed for NBC News honors the legacy of Steve Winter, an advocate whose unique story opened so many eyes to the critical need for mental health parity. Read it here.
The Kennedy Forum Education Director Amy Kennedy and Mental Health America CEO Paul Gionfriddo co-wrote an op-ed for RealClear Policy outlining ways to address youth mental health as schools re-open. Read it here.
Amy Kennedy recently spoke with Politico about why the Biden Administration should urge schools to spend some of their American Rescue Plan money on mental health supports and services for students. Read the article here.
Recordings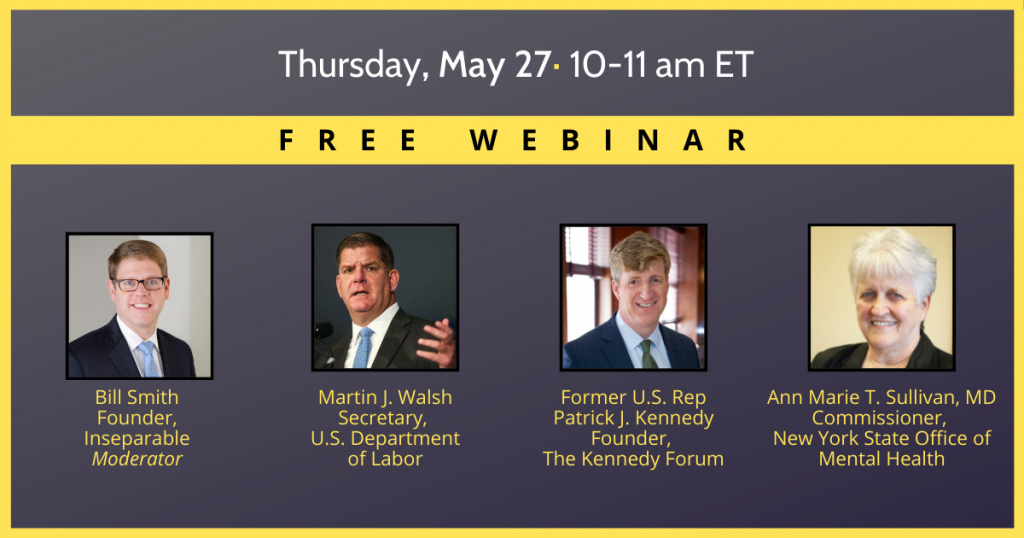 On May 27, The Kennedy Forum held its latest webinar, "Mental Health Parity: Ending Discrimination in Health Insurance Coverage" featuring U.S. Secretary of Labor Marty Walsh, Patrick Kennedy, Bill Smith of Inseparable, and Ann Marie Sullivan, M.D., commissioner of the New York State Office of Mental Health. Given the U.S. Department of Labor's role overseeing self-funded health plans, which the majority of Americans with commercial, employer-sponsored health coverage have, the new Secretary is in a unique position to finally hold insurers accountable for parity. Hear what they had to say here.
On May 25, the first anniversary of George Floyd's death, The Kennedy Satcher Center for Mental Health Equity, The National Alliance on Mental Health, and Hurdle hosted a symposium to discuss Black mental health. Watch the recording here. Hurdle is also releasing a white paper with a foreword written by Patrick J. Kennedy and Dr. David Satcher, the 16th Surgeon General of the United States. The paper is co-authored by leading mental health researchers and Hurdle advisors, Dr. Harold "Woody" Neighbors, Professor Emeritus at the University of Michigan School of Public Health and Dr. Norma L. Day-Vines, Associate Dean for Diversity and Faculty Development in the School of Education at Johns Hopkins University. Download it here.
In honor of Mental Health Month, Patrick sat down with Patrick Dylan, author of "Safe, Wanted, and Loved: A Family Memoir of Mental Illness, Heartbreak, and Hope," to discuss the new book and more. Listen to the conversation here.
Amy Kennedy joined CEO of Mental Health America Paul Gionfriddo for a Facebook Live conversation about why the mental health of our kids needs to be a priority, not an afterthought. Watch it here.
Patrick was recently featured on the "Healthy Dose of Dialogue" podcast with Don Antonucci to discuss advocacy and treating mental health as part of whole person health. Listen to the recording here.