This holiday season, we wish our readers and fellow advocates good health, happiness, and personal fulfillment. As 2021 comes to an end, we invite you to take a moment to reflect on the many positive developments in the fight for mental health equity. From shepherding stronger state and federal parity enforcement legislation and advancing game-changing medical-necessity requirements to redefining workplace support and exposing discriminatory state opt-outs, The Kennedy Forum has been on the front lines of change. And we thank you for being part of this journey. Learn more in our special year-end blog post below.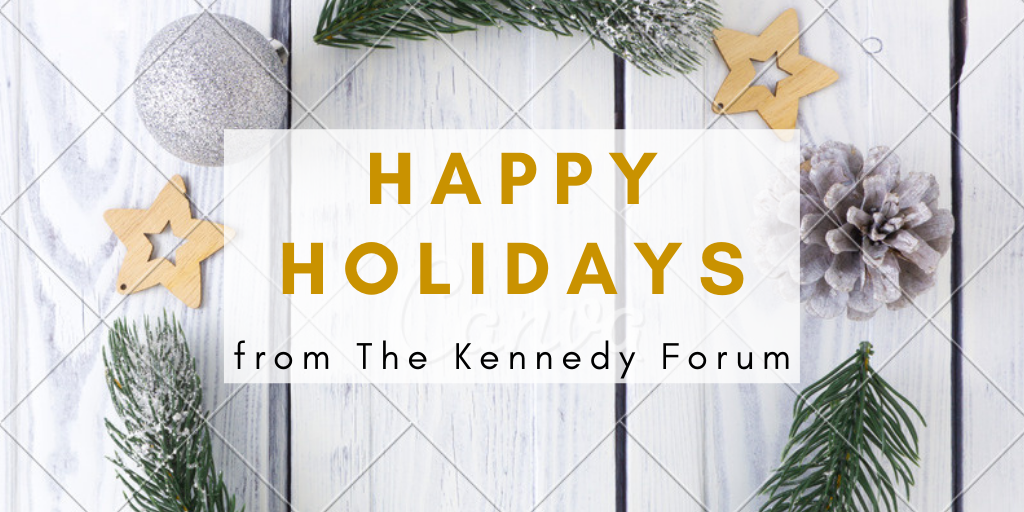 Policy Pulse
The Kennedy Forum recently released a new policy platform that outlines actions states can take to address rising rates of mental health and substance use disorders across the nation. The document provides lawmakers with specific guidance on advancing evidenced-based practices in youth mental health; achieving better integration with primary care; ensuring parity in insurance coverage; and addressing political determinants of health to achieve mental health equity, including comprehensive crisis care and criminal justice system diversion. Access it here.
This month, Congressman Donald Norcross (D-NJ-01) announced the imminent introduction of the Opioid Treatment Access Act, innovative legislation—supported by The Kennedy Forum—that would increase access to and modernize the process of obtaining methadone to treat opioid use disorder (OUD). Learn more here.
Last week, the New York Department of Financial Services fined three major health plans for imposing higher cost-sharing on mental health and addiction care, a practice prohibited under the Mental Health Parity and Addiction Equity Act of 2008. The Kennedy Forum has long advocated for better data collection and analysis of insurer coverage. The resulting punitive actions go a long way in helping to increase access to lifesaving treatment. Read more here.
Additionally, the New York State Department of Health released findings from detailed assessments of Medicaid managed care organizations' compliance with the Federal Parity Act. The subsequent Statements of Findings and Statements of Deficiencies will bring necessary changes to better enforce parity between mental and physical health care for Medicaid beneficiaries. Read more here.
2021 saw several major developments in terms of how we address and cover mental health care as a nation. The Kennedy Forum has been on the front lines championing the policies and practices that advance mental health equity, and we look forward to continuing the fight in 2022. To look back on the progress made this year, read our special year-end blog post, "Mental Health Parity: Where Do We Stand as 2021 Comes to a Close?"
Campaigns & Resources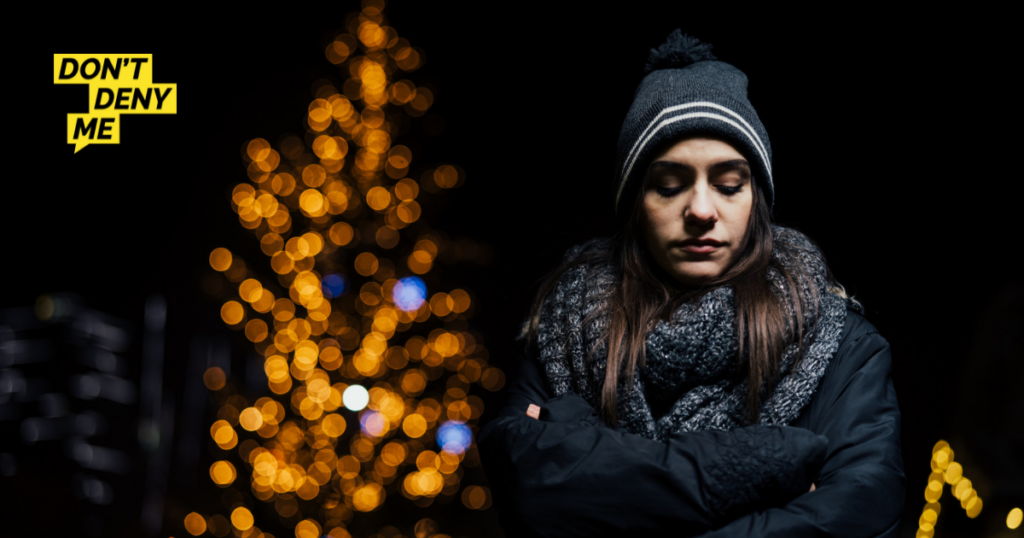 The Kennedy Forum's latest round of Don't Deny Me campaign posts for partner organizations addressed mental health during the holidays and recent overdose data from the CDC. See sample posts here and here.
Patrick Kennedy and The Kennedy Forum recently encouraged social media followers to apply to the first-ever Mental Health Youth Action Forum hosted by MTV in coordination with other nonprofit partners, The White House, U.S. Department of Health and Human Services, and SAMHSA. Learn more about the program here. 

Participation in a new 15-minute survey from NORC at the University of Chicago about barriers to getting in-network mental health and addiction treatment could help improve access to care for millions. It's confidential, and available in English or Spanish. You can respond on your own behalf or on behalf of someone you know who has needed care, such as a family member, friend, or a patient. Take the survey here. 
NAMI recently conducted a poll of parents of school-aged children that showed most parents support mental health education and mental health days for their kids. Learn more here.
Partner Spotlight
Smart Approaches to Marijuana (SAM) president Dr. Kevin Sabet recently weighed in on new trends in youth drug and alcohol use and attitudes. The data, collected by the University of Michigan and funded by National Institutes of Health, found that due to the pandemic causing decreased social interactions, youth drug use rates have decreased among almost all substances, with the exception of marijuana. "Not even the pandemic could stop marijuana use rates from rising among current users. This data is extremely concerning and should act as a wake-up call for policymakers and the public. Legalization is having the effect that the industry wants: more, younger users using more of its THC super-charged substance." See the data here.
Equity Focus
The Satcher Health Leadership Institute's Kennedy-Satcher Center for Mental Health Equity (KSCMHE) at Morehouse School of Medicine, with support from Wellpath Care, recently announced a five-episode webinar roundtable series titled "Criminal Justice and Equity: Bridging the Gaps." Each webinar session will feature expert panelists sharing perspectives on topics including policy implementation and data, behavioral health equity and incarceration, trauma-informed systems for justice-involved populations, re-entry programs and reducing recidivism, and housing access and environmental support systems. KSCMHE will kick off this programming with Session 1: "Policy Implementation and Data Use" on Tuesday January 18, 2022 11:00AM – 12:30PM EST via Zoom. Registration is free and participants can sign up in advance here.

Education Focus
This month, U.S. Surgeon General Dr. Vivek H. Murthy issued an advisory highlighting the urgent need to address the nation's youth mental health crisis. The advisory includes startling data from before and after the start of COVID-19, and outlines a series of recommendations to improve youth mental health across eleven sectors, including young people and their families, educators and schools, and media and technology companies. Murthy noted in the Advisory, "As we learn the lessons of the COVID-19 pandemic, and start recovering and rebuilding, we have an opportunity to offer a more comprehensive, more fulfilling, and more inclusive vision of what constitutes public health…change can't come soon enough." Read more here.
Recordings
On December 2nd, Patrick participated in a panel entitled "Building Better Brain Health…and Reducing the Stigma," with Dr. Oz and Headspace Health CEO Russell Glass at the 10th Annual Forbes Healthcare Summit. The summit united leaders in health care, medicine, science, and business to discuss the accelerating pace of innovation and the bright outlook for breakthroughs and new models. Watch their full conversation here.
Patrick joined host Stefanie Bryant and author Kevin Dedner on a recent episode of the Joy of the Disinherited podcast to discuss racial disparities in mental health care. The podcast is based on Kevin Dedner's memoir of essays by the same name. Listen to the full episode, "Finding Common Ground on Mental Health," here.
Upcoming Events
Criminal Justice and Equity: Bridging the Gaps (Part 1) Policy Implementation and Data Use 
January 18, 2022 
The first session of the Kennedy-Satcher Center for Mental Health Equity's new five-part webinar series, "Criminal Justice and Equity: Bridging the Gaps." The series will consist of five virtual roundtables to address the landscape of inequities that affect justice-involved individuals.
Kevin's Song 6th Annual Virtual Conference on Suicide: Equity and Equality: Expanding the Conversation and Offering Solutions
January 27-29, 2022
A three-day online summit to offer solutions to inequalities regarding suicide prevention. The conference is produced by Detroit Public television. The Kennedy Forum's senior policy adviser David Lloyd will serve as a keynote speaker.  
Inaugural Psychiatry Summit 2022 
March 24-26, 2022 
Join health care professionals from around the world for this unique virtual opportunity to enhance knowledge and improve patient outcomes. U.S.-based and international experts will discuss the latest advances in the diagnosis and treatment of a wide range of psychiatric illnesses, debate controversies in the field, and share clinical knowledge. Patrick's featured keynote: "The Pursuit of Mental Health Equity," will air March 24th at 10AM EST.