This Giving Tuesday, we need your support to fight for better access to mental health and addiction care, stronger prevention strategies, and comprehensive in-school resources for youth. True change requires action, not just awareness. That's why The Kennedy Forum works tirelessly behind the scenes to advance smart policy; circulate best practices we know are making a difference; and connect key decision makers in government, policy, and health care. This year, don't just talk about mental health. Be about mental health. Help us create a better system where everyone has a chance to thrive. Check out what we're doing below.

Donate directly through The Kennedy Forum's Facebook page or create a personal Facebook fundraiser. Facebook will match up to $8 million in qualifying donations made to non-profit organizations on #GivingTuesday. Not on Facebook? Click here to donate directly through our website.
Policy Pulse
The Kennedy Forum applauded House passage of the Build Back Better bill and urged the Senate to follow suit. The bill authorizes the U.S. Department of Labor to assess civil monetary penalties for parity violations, a critical tool for holding insurers accountable for equal coverage of mental health and addiction treatment, and something The Kennedy Forum has advocated for over many years. If the bill passes as is, new parity requirements could increase access to critical care for millions.
This month, data from the CDC showed that overdose deaths exceeded 100,000 within a 12-month period for the first time ever. Amid the ongoing crisis, The Kennedy Forum continues to advocate for urgently needed policy changes that can improve access to treatment, including ending the discriminatory X-waiver; requiring health plans to use the American Society of Addiction Medicine's (ASAM) treatment criteria; and prohibiting prior authorization (the "fail first" method) for medication-assisted treatment.
Campaigns & Resources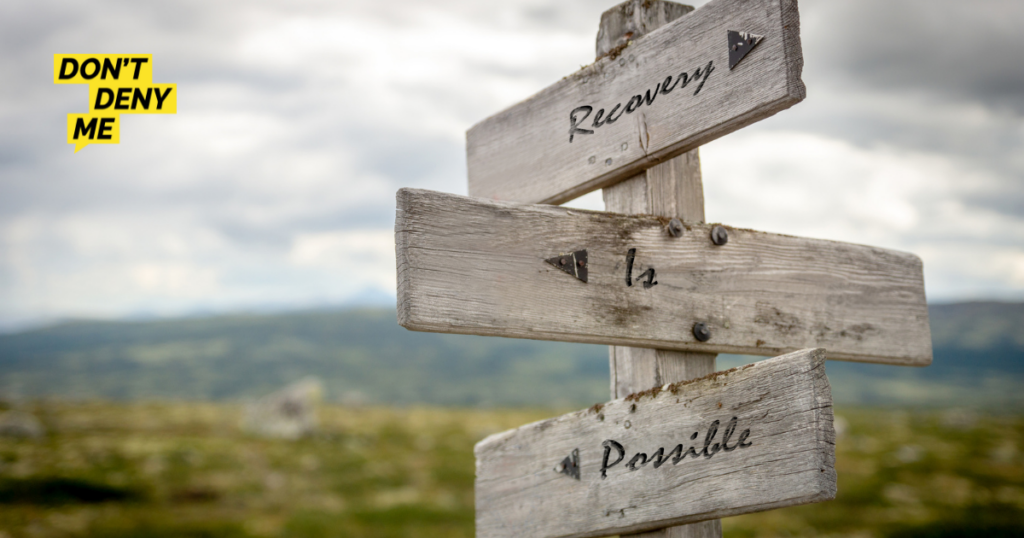 The Kennedy Forum's latest round of Don't Deny Me campaign posts for partner organizations addressed National Stress Awareness Day and recent data from SAMHSA about Americans living with substance use disorder. See sample posts here and here.
The Kennedy Forum recently joined "Sound the Alarm for Kids," a campaign spearheaded by Children's Hospital Association, American Academy of Pediatrics, and American Academy of Child and Adolescent Psychiatry that is committed to raising awareness about the mental health emergency among children and adolescents. Efforts focus on empowering people to urge Congress to take immediate action by funding treatment and emergency, preventative, and wraparound services for youth mental health challenges. More info and resources here.
"A Consensus Approach and Recommendations for the Creation of a Comprehensive Crisis Response System," the new plan released by the CEO Huddle, provides much-needed guidance for building the continuum of care we need for a functioning 988 crisis response system for mental health emergencies. Without a systems approach to transformation, simply implementing a new number to call will have little impact on those in need. Seven critical pillars must drive all efforts in order to succeed. Read and/or download the plan here.
Equity Focus
A recent Kennedy-Satcher Center for Mental Health Equity (KSCMHE) Symposium panelist, Dr. Pierluigi Mancini, shared insights with #CrisisTalk about 988 and language barriers. Read the article here.
KSCMHE is hiring! The new Program Manager will support a number of exciting new initiatives in 2022, in collaboration with the KSCMHE director and staff. They will also liaise regularly with academic, agency, and community partners. Responsibilities include assisting with the development of KSCMHE content (e.g., academic white papers, op-eds, policy briefs), webinar/event design and production, and proposals/fundraising efforts. If you are passionate about advancing mental health equity, consider applying or sharing with your contacts.See full description here.
Education Focus
Amy Kennedy, Educator Director of The Kennedy Forum, recently joined Delaware Lt. Governor Bethany Hall-Long; Dr. Vilicia Cade, CEO & Superintendent of the Capital School District; and Duncan Young, CEO of Effective School Solutions, to discuss school-based mental health and the resources educators need to make a difference. Watch here.
ICYMI: The U.S. Department of Education's Supporting Child and Student Social, Emotional, Behavioral and Mental Health resource provides information and resources to enhance promotion of mental health and social and emotional well-being among children and students. This resource highlights seven key challenges to providing school- or program-based mental health support across early childhood, K–12 schools, and higher education settings, and presents seven corresponding recommendations. It also includes many real-world examples of how the recommendations are being put into action by schools, communities, and states across the country.
In light of the challenges children and youth have faced during the COVID-19 pandemic, the National Academies has developed a suite of tools—available online in both English and Spanish—to help children and youth manage feelings of stress, anxiety, and sadness. The tools include a series of graphic-novel style PDFs and videos that were created to teach skills that can help children and youth cope with some of the challenges associated with the pandemic.
Coalition Building
The Kennedy Forum partnered with the National Alliance on Mental Illness to host REIMAGINE: A Week of Action to Reimagine Our National Response to People in Crisis, which explored the impact of our current response to crises and provided participants with opportunities to advocate for change. During special virtual events November 16-18, speakers with first-hand experience dealing with our current response to mental health and suicidal crises engaged attendees in conversations about equity and social justice, public safety and first responders, and youth and young adults. Learn more here.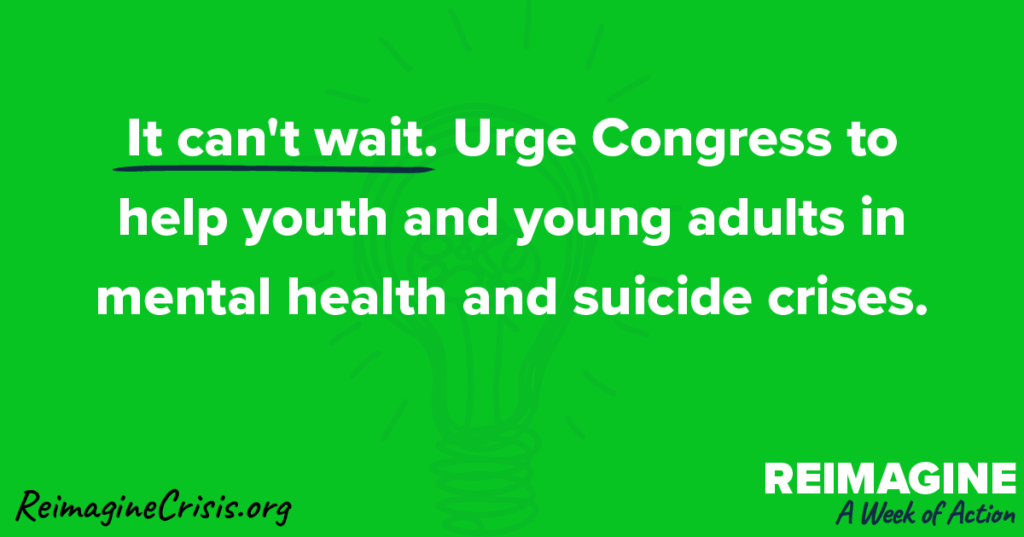 In the News
Patrick spoke to The Daily Beast about the ongoing opioid crisis amid the CDC's latest overdose data. "Access to treatment is still being subjected to too many non-quantitative treatment limits, pre-authorization, concurrent review, retroactive review—people have been kicked out of treatment too early." Read the article here.
Amy Kennedy spoke to 47 ABC about the youth mental health crisis. "The big concern that we've seen is a shortage in emergency room hospital beds and that's not just the COVID patients, it's young people in emergency rooms with suicidal ideation." Read the article (with video) here.
Mental Health Weekly covered The Kennedy Forum's recent webinar "School-Based Mental Health: A National Priority." Read the article here.
Recordings
On November 12th, Amy Kennedy hosted "School-Based Mental Health: A National Priority," featuring Katherine Neas, Acting Assistant Secretary, Office of Special Education and Rehabilitative Services, U.S. Department of Education; Harry "Doc" Ervin, Superintendent, San Bernardino City Unified School District; Mai Xi Lee, Social Emotional Learning Director, Sacramento City Unified School District; and Thomas Scarice, Superintendent for Westport Public Schools. The event addressed the impact of COVID on youth mental health, the need for increased mental health literacy and social-emotional learning in school curricula, and utilizing funds from the American Rescue Plan Act. Watch it here.
On November 16th, The Kennedy Forum Illinois, The Chicago School of Professional Psychology, and Austen Riggs presented "Insurance Claims: Empowering your clients for coverage." Clinicians learned about "letters of medical necessity" and other critical tools in the fight for equal insurance coverage of MH/SUD treatment. Watch it here.
On November 14th, Patrick joined the World Health Organization (WHO) for the Healing Arts Symposium at the Metropolitan Museum of Art—the final event in a series of 2021 global city activations promoting the arts' vital role in physical, mental, and social health. Watch it here.
Upcoming Events
Alexandria Real Estate Equities, Inc. Investor Day
December 1, 2021
Patrick will join OneFifteen CEO Marti Taylor and Alexandria Real Estate Equities, Inc. Chief Science Officer Lynne Zydowsky for a panel discussion on mental health and addiction.
Forbes Virtual Healthcare Summit: Breakthrough Solutions for a New Decade
December 2, 2021
Patrick will participate in a featured panel, "Building Better Brain Health…and Reducing the Stigma," with Dr. Oz and Headspace Health CEO Russell Glass at the 10th Annual Forbes Healthcare Summit. The Summit will bring together leaders in healthcare, medicine, science, and business to discuss the accelerating pace of innovation and the bright outlook for breakthroughs and new models.
Creative Conversations with OneFifteen
December 6, 2021
Patrick will join OneFifteen CEO Marti Taylor and Chief Medical Officer Natalie Lesser to address audiences from Verily Health Platforms, Onduo, and OneFifteen.
Alexandria Summit – Duke-Margolis Healthcare Policy Forum
December 6, 2021
The Alexandria Summit – Duke-Margolis Healthcare Policy Forum will bring together a diverse group of visionary leaders within the health care community to ignite new ideas and explore innovative approaches to transforming the health care system and improving patient outcomes. Patrick will participate in a panel on "Combating the Opioid Crisis."
Innovations in Regulatory Science Awards Dinner
December 14, 2021
The Reagan Udall Foundation of the FDA will be presenting Patrick with the Advocacy/Policy Award, which recognizes significant policy and advocacy achievements that advance regulatory science and have made direct impact on the public.
Inaugural Psychiatry Summit 2022
March 24-26, 2022
Join health care professionals from around the world for this unique virtual opportunity to enhance knowledge and improve patient outcomes. U.S.-based and international experts will discuss the latest advances in the diagnosis and treatment of a wide range of psychiatric illnesses, debate controversies in the field, and share clinical knowledge. Patrick's featured keynote: "The Pursuit of Mental Health Equity," will air March 24th at 10am ET.