This month, The Kennedy Forum held its 2021 Annual Meeting, "Our Words Matter: Harnessing the Power of Communications to Advance Mental Health Equity." Speakers, including Bravo's Andy Cohen, NBC's Kate Snow, Olympian Raven "Hulk" Saunders, experts from Netflix's "The Social Dilemma," and others, shared insights on our collective ability to open minds, connect communities, and empower policymakers. View session recordings below.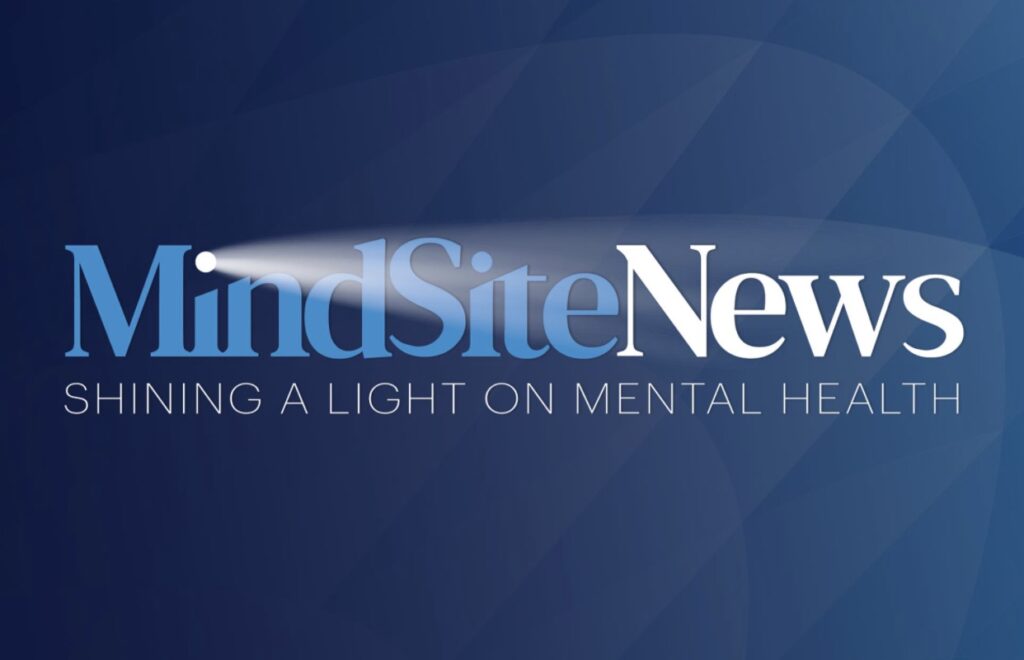 Policy Pulse
The Kennedy Forum supported the Excellence in Recovery Housing Act, sponsored by Senators Sheldon Whitehouse (D-RI) and Rob Portman (R-OH)—authors of the groundbreaking Comprehensive Addiction and Recovery Act (CARA) and CARA 2.0 laws. The goal of the Act is to boost the availability of housing nationwide for those in recovery from substance use disorders. The framework for this bipartisan legislation was included in CARA 3.0 and would help to expand the supply of recovery housing, coordinate the government's efforts to provide recovery housing, and study and promote the adoption of best practices for housing agencies and other housing providers. More here.
CA Governor Gavin Newsom signed SB221, a piece of legislation supported by The Kennedy Forum, to require health plans to provide timely access to mental health treatment—instead of making people endure long waits for appointments. More here.
Patrick and The Kennedy Forum, along with 60+ organizations, sent a letter to Senator Ron Wyden, Chairman of the U.S. Senate Committee on Finance, and Senator Mike Crapo, Ranking Member of the U.S. Senate Committee on Finance, asking them to fully extend the Federal Parity Act to Medicare and all of Medicaid, thereby increasing access to mental health and addiction care for millions. Read it here.
Campaigns & Resources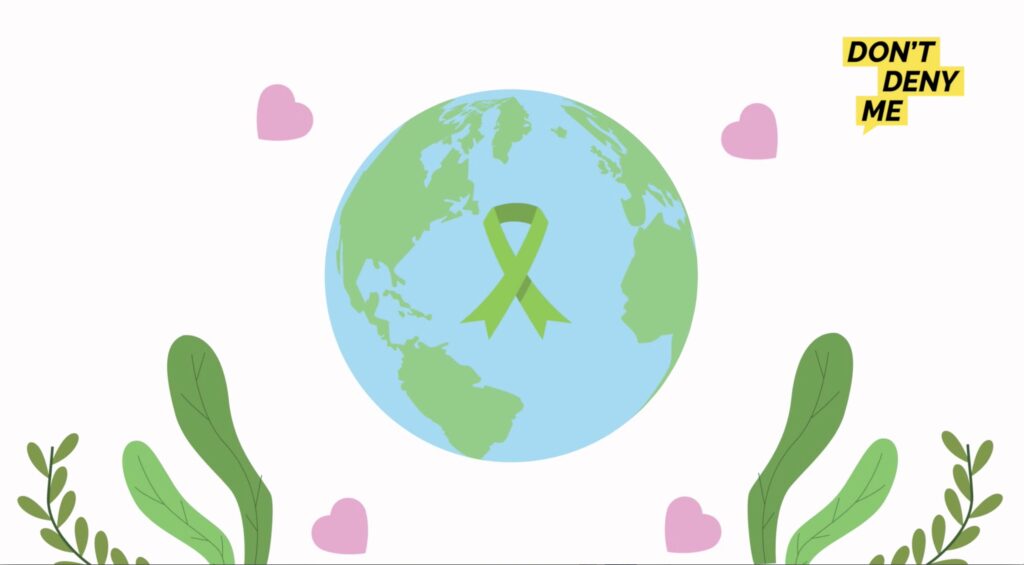 The Kennedy Forum's latest round of Don't Deny Mecampaign posts for partner organizations addressed National Depression Screening Dayand World Mental Health Day. See sample posts here and here.
UNICEF called on societies to "break the silence" surrounding mental health by addressing stigma, promoting understanding, and taking seriously the experiences of children and young people in its 2021 edition of The State of the World's Children report released on Oct. 5. On My Mind: Promoting, protecting and caring for children's mental health, published by UNICEF's Office of Global Insight and Policy, examines how risk and protective factors in the home, school and community shape mental health outcomes and urges global action to promote good mental health for every child.
MindSite News is a new, editorially independent, digital publication focused on mental health, resilience, and recovery. Veteran journalists will cover a wide array of mental health topics—from research and innovation to criminal justice and policy—while highlighting what is and isn't working. Recent stories explore the rise in mental health problems and suicide attempts in locked-down juvenile detention facilities, how schools are addressing pandemic-driven mental health concerns, nationwide preparations for 988 (the soon-to-be emergency crisis line), and much more. Sign up now to get a newsletter delivered to your inbox summarizing the most important mental health stories of the day.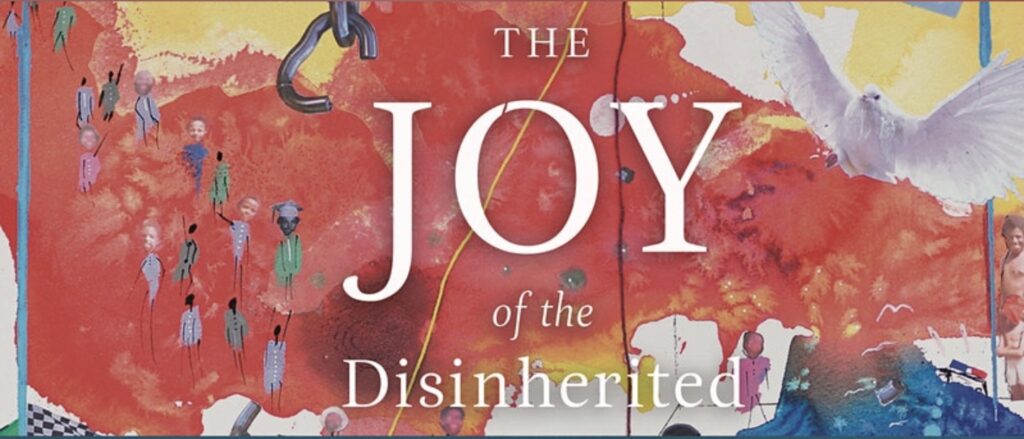 'The Joy of the Disinherited,' a new book by Kevin Dedner, uses powerful personal experiences to articulate the urgent need to address invisible barriers that make it harder for Black people to get mental health care. Learn more here.
The Mental Health Storytelling Coalition's Media Guide is a comprehensive resource for content creators designed to help expand positive mental health portrayals. The best practices and evidence-based recommendations within this interactive tool can support storytellers at any phase in the production process with an eye toward representing diverse communities. It was developed by a coalition of mental health experts, leaders from mental health organizations, and a broad range of creative, production, and business professionals from media and entertainment companies. Co-authors: Dr. Christine Yu Moutier, Dr. Stacy Smith, Dr. Jessi Gold, Dr. Michael A. Lindsey, Dr. Joy Harden Bradford, and Courtney Knowles. Access the Guide here.
Announcements
This month, Smart Approaches to Marijuana (SAM), the nation's leading organization opposing the commercialization of marijuana, announced that Democratic Colorado Speaker of the House Alec Garnett, Republican Connecticut House Minority Leader Vincent Candelora, and Democratic Washington State Representative Lauren Davis are the recipients of the 2021 Patrick J. Kennedy Advocate of the Year Award, given to advocates at the state-level who best champions the mission of putting public health and safety ahead of the interests of the marijuana industry. Patrick serves as an Honorary Advisor of SAM.
Equity Focus
ICYMI: Read a compelling overview of the Kennedy-Satcher Center for Mental Health Equity's recent symposium, "Mental Health Equity is Health Equity." Click here to see SAMHSA, Hogg Foundation for Mental Health, Mount Sinai Hospital Psychiatry, One Sky Center, UCLA Department of Community Health Sciences and African American Studies, Asian Mental Health Collective, and more had to say. You can also review summaries of keynote sessions by California Senator and pediatrician, Dr. Richard Pan, and director of the Urban Indian Health Institute and member of the Pawnee nation, Abigail Echo Hawk.
Education Focus
The U.S. Department of Education released a new resource on supporting child and student social, emotional, behavioral, and mental health in October. This resource includes many real-world examples of how the recommendations are being put into action by schools, communities, and states across the country.
Coalition Building
The Kennedy Forum stands with the American Academy of Pediatrics, the American Academy of Child and Adolescent Psychiatry, the Children's Hospital Association, and fellow members of the Hopeful Futures Campaignin calling on policymakers at all levels of government to act swiftly upon the recent declaration of a national emergency in child and adolescent mental health. Read more here.
In the News
Patrick and Amy Kennedy recently sat down with Town & Country to talk about championing mental health in their professional and personal lives. Read the article here.
Patrick and David Lloyd, senior policy advisor of The Kennedy Forum, recently spoke to Bloomberg about a provision to allow the U.S. Department of Labor to fine health plans that illegally deny mental health coverage. Read it here.
Recordings
Singer-songwriter Jewel and her mental health non-profit, Inspiring Children Foundation (ICF), partnered with The Wellness Experience by Kroger for the second annual World Mental Health Day Summit & Concert on Oct. 10. The event benefited ICF and One Mind, an organization co-founded by Patrick Kennedy. The Summit included music performances, celebrity conversations, workouts with fitness experts, and cooking demonstrations. Patrick was a featured speaker, along with Dancing with the Stars' Cheryl Burke; Alaska The Last Frontier's Atz Kilcher; Olympic gold medallist Laurie Hernandez; actress Tabitha Brown; and others. Watch a recording of the event here.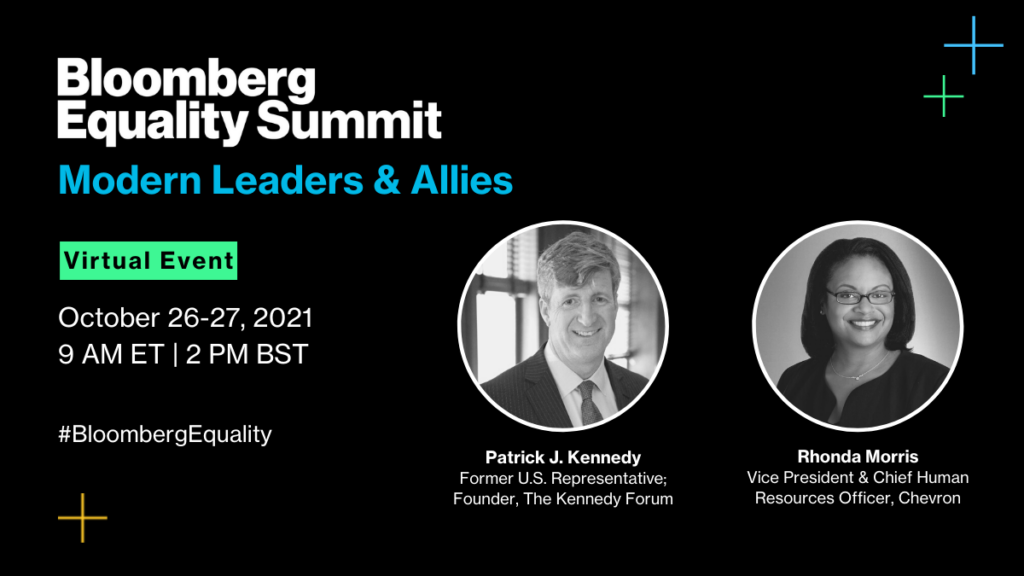 On 10/27, Patrick J. Kennedy joined Chevron's Rhonda Morris for a panel titled "Reimagining Our Approach to Wellness and Mental Health in the Workplace" at the Bloomberg Equality Summit—moderated by Bloomberg heath care reporter Cynthia Koons. Watch it here.
The Kennedy's Forum's 2021 Annual Meeting took place on October 6 and 13. The following session recordings are now available:
"Our Digital Reckoning: A Deep-Dive into the Past & Present of Mental Health in the Media"
– Kate Snow, Senior National Correspondent & Anchor, NBC News
– Kari Cobham, Senior Associate Director, The Carter Center's Rosalynn Carter Fellowship
– Bruce Shapiro, Executive Director, The Dart Center for Journalism and Trauma
– Mark Ishaug, CEO, Thresholds
"Generation Push Notification: The Impact of Ever-present Tech on our Mental Wellbeing"
– Dr. Anna Lembke, Chief, Stanford University Addiction Medicine Dual Diagnosis Clinic
– Jonathan Haidt, Social Psychologist, New York University Stern School of Business
– Reneé DiResta, Technical Research Manager, Stanford Internet Observatory
– Eileen Guo, Senior Reporter for Tech Policy, Ethics, and Social Issues, MIT Technology Review
"Gaming the System: An Influencer's Approach to Promoting Mental Health Care"
– She Snaps, Online Broadcaster, Podcaster and Mental Health Advocate, @MindofSnaps
– Ryan Jenkins, Anchor/Reporter, TMJ4 NBC Milwaukee
"The Weight of Gold: The Pursuit of Olympic Dreams and the Fallout"
– Brett Rapkin, CEO & Founder, Podium Pictures
– Jeremy Bloom, 3-time World Champion & 2-time Olympic Skier
"Barrier-Free Care: How the Digital Era Harnesses Online Communities and Accessibility to End Mental Health Stigma"
– Dr. Joy Harden Bradford, Licensed Psychologist, Author, Therapy for Black Girls
– Jennifer Libby, Founder & CEO, Promly
– Aidan Kohn-Murphy, Founder & CEO, Gen-Z For Change
– Michael Puente, Reporter, WBEZ Chicago
"Separating Raven From The Hulk: One Olympian's Story About Strength In All Forms"
– Raven Saunders, Olympic Silver Medalist
– LZ Granderson, OpEd Columnist, The Los Angeles Times
"MindSite News: Shining A Light On Mental Health"
– Rob Waters, Founding Editor, MindSite News
– James Burns, Interim Executive Director, The Kennedy Forum Illinois
"Speaking Your Truth: Courage and Authenticity in the Face of Online (and offline) Mental Health Stigma"
– Andy Cohen, Host & Executive Producer, "Watch What Happens Live with Andy Cohen"
– Patrick J. Kennedy, Former Congressman (D-RI), Founder of The Kennedy Forum
"Our Words Matter: The Role of Journalists in Creating Safe, Human-centered Stories about Mental Health" 
– Dr. Steven Adelsheim, Clinical Professor, Director, Stanford Center for Youth Mental Health and Wellbeing 
– John Danieszewski, Vice President and Editor at Large for Standards, The Associated Press 
– Scott MacLeod, Co-Founder & President, The Sophie Fund 
– Christine Herman, Journalist, Side Effects Public Media
Upcoming Events
SAVE THE DATE! The Kennedy Forum will host a webinar with Department of Education representatives and Secretary Miguel Cardonaon Friday, November 12 at 2 pm ET. More details coming soon!
REIMAGINE: A Week of Action to Reimagine Our National Response to People in Crisis
November 15-19, 2021
People across the country will be able to access 988, a new three-digit number for mental health, substance use, and suicidal crises, when it goes live nationwide by July 2022. But there is still much work to do to ensure the infrastructure behind 988 will be ready. REIMAGINE, a week that includes a virtual event and advocacy activities, will bring together advocates from across the country to elevate crisis response—an issue that impacts us all. Registrants will hear from speakers who have first-hand experience with our current response to mental health and suicidal crises and learn what we can do to change it.
Insurance Claims: Empowering Your Clients for Coverage
November 16, 2021
Presented in partnership between The Chicago School of Professional Psychology, The Kennedy Forum Illinois, and the Austin Riggs Center, this workshop will focus on key principals of insurance parity laws for mental health and substance use disorder treatment including how to write medical necessity letters to help patients secure coverage.