This month, former Congressman and founder of The Kennedy Forum Patrick J. Kennedy wrote an op-ed with Sacramento Mayor Darrell Steinberg about embracing SB 855 as a national model for mental health care reform. "Families shouldn't have to deplete their savings, take out second mortgages, or go bankrupt paying for mental health or addiction treatment because their insurers managed to find loopholes in a federal law. California's leadership on this issue will not only save lives, it will prevent insurers from shifting costs to Medicaid and other public programs." Read the full op-ed below.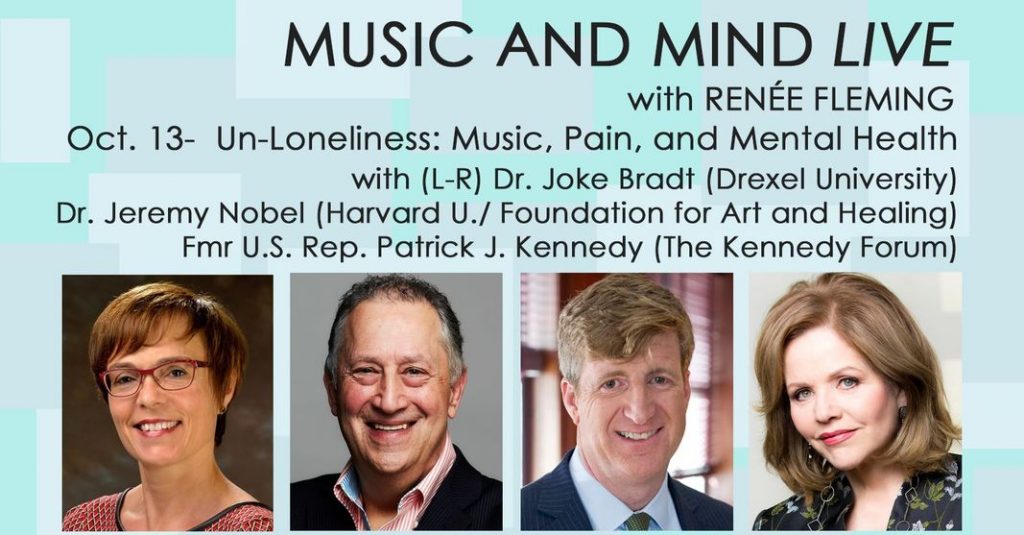 Policy Pulse
In October, The Kennedy Forum urged the Senate to pass the updated Health and Economic Recovery Omnibus Emergency Solutions Act (HEROES) Act, which included many of Patrick's recommendations. Read more in this blog post.
We also supported new bipartisan legislation recognizing National Veterans Suicide Prevention Day on Sept. 30. Read more here.
The Effective Suicide Screening and Assessment in Emergency Department Act, which The Kennedy Forum endorsed, passed the House this month. This legislation would improve the identification, assessment and treatment of patients in emergency departments who are at high risk of suicide. Read more here.
The Kennedy Forum Illinois urged every member of the Illinois General Assembly to make permanent the temporary regulatory "flexibilities" that were authorized for telehealth services during the pandemic. Read more here.
The Kennedy Forum endorsed new legislation (The Mental Health Justice Act) designed to reduce violence against individuals with mental illness and disabilities though the creation of mental health first responder units that would be deployed in lieu of law enforcement when 911 is called because an individual is in a mental health crisis. Read more here.
Campaigns & Resources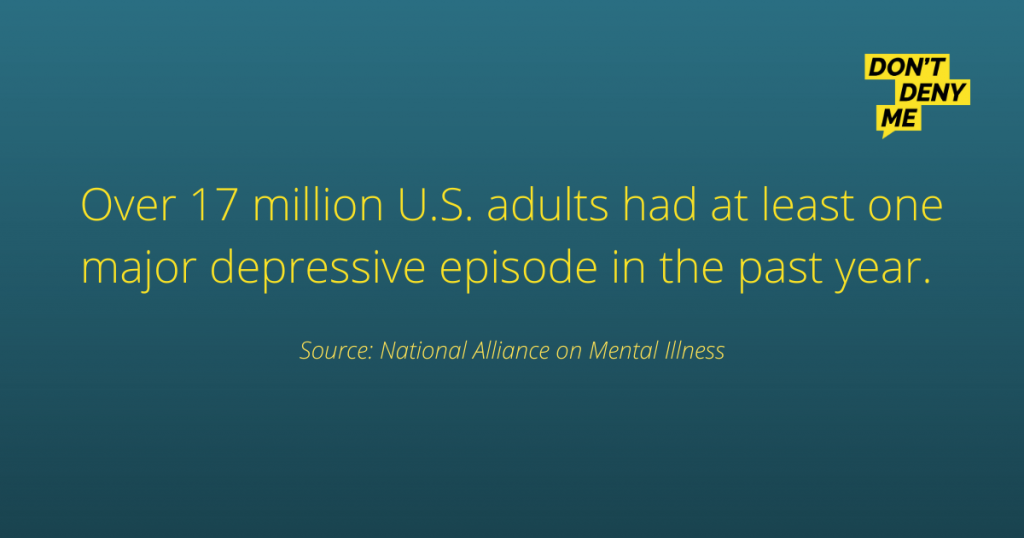 Our latest round of Don't Deny Me campaign posts for partner organizations addressed National Depression Screening Day and World Mental Health Day. See sample posts here and here.
The Kennedy Forum has been urging eligible providers to apply for financial assistance through Phase 3 of the Health Care Provider Relief Fund by the November 6 deadline. Check out this helpful resource from the National Council for Behavioral Health.
We released a Spanish-language version of a Don't Deny Me flyer that educates consumers in California about their rights to equal coverage of mental health and addiction treatment under the Federal Parity Law. Access it here.
Awards
In honor of his tireless advocacy efforts, The Kennedy Forum's founder Patrick J. Kennedy received the Jim Preis Memorial Award from Mental Health Advocacy Services, a nonprofit that provides free legal assistance to adults and children with mental health disabilities. Learn more about Mental Health Advocacy Services here.
Patrick also received the Beck Excellence Award for advancing evidence-based practices, policies, and programming in mental health and addiction. The Beck Institute for Cognitive Behavior Therapy strives to improve lives worldwide through excellence and innovation in Cognitive Behavior Therapy training, practice, and research. Learn more about the Beck Institute here.
Upcoming Events
Patrick J. Kennedy will be speaking at the following virtual events on behalf of The Kennedy Forum: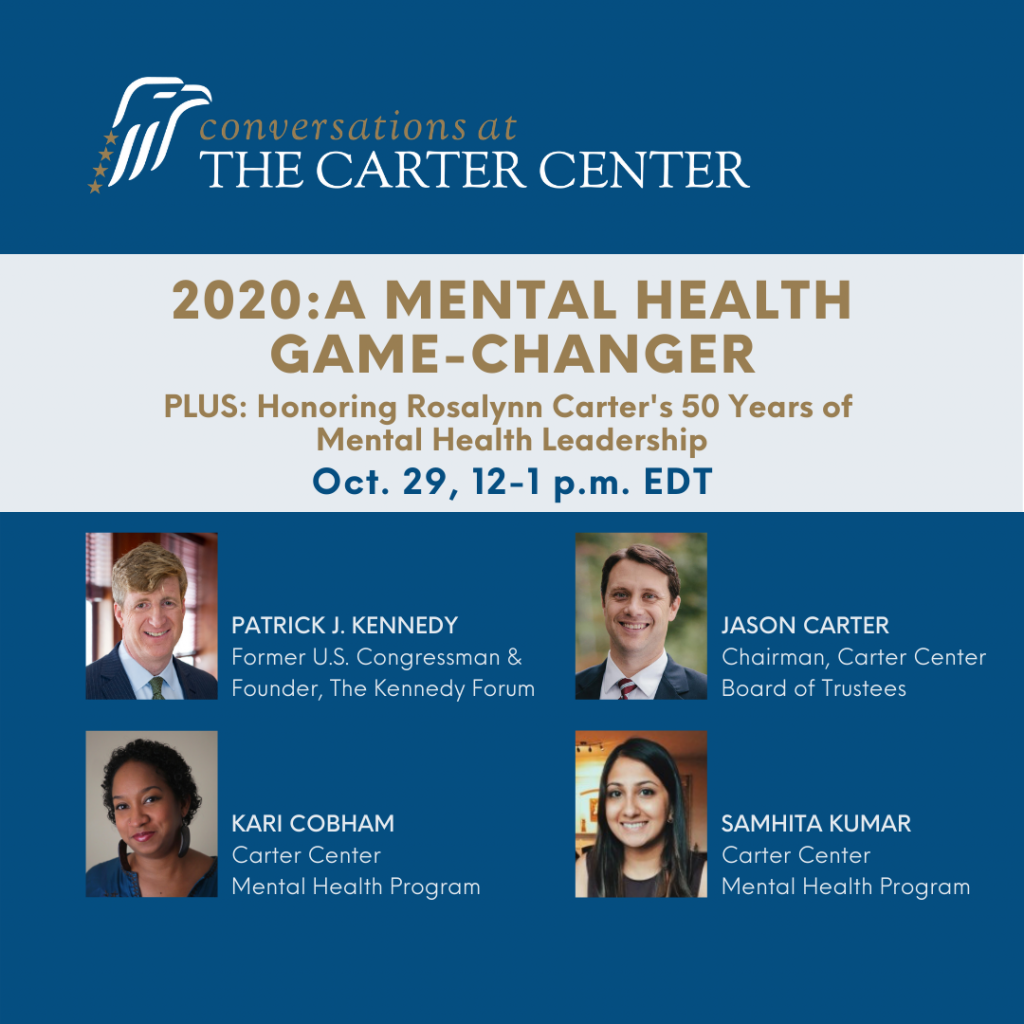 "2020: Mental Health Game-Changer" and Honoring of Rosalynn Carte
October 29, 2020
Third National Conference on Advancing Early Psychosis Care in the US
November 13, 2020
Media Coverage
Patrick co-authored an op-ed with Sacramento Mayor Darrell Steinberg about the need for SB855 in California to serve as a national model for mental health care reform. Read the full piece here.
Patrick and The Kennedy Forum were also featured in a Forbes column from Mind Share Partners exploring the need for greater investment in workplace mental health alongside leaders from Facebook, YouTube, Best Buy, Verizon Media and more. Read the full article here.
Recordings
On Oct. 2, Patrick joined Dennis Wholey for an episode of "This is America & The World" to discuss America's mental, emotional, and social health. Watch the recording, which aired on PBS stations across the nation, here.
On Oct. 13 Patrick joined Renée Fleming for an episode of "Music and Mind LIVE" exploring music therapy, the spiritual connection to mental health, policy, workplace initiatives, and more. Watch the recording here.
On Oct. 14 Patrick joined the University of Rhode Island to launch a new neuroscience program. Watch the recording here.