Recovery Month, a program of Faces & Voices of Recovery, celebrates the gains made in recovery from mental health and substance use disorders, just as we celebrate improvements made by those who are managing other health conditions such as hypertension, diabetes, asthma, and heart disease. Each September, Recovery Month works to promote and support new evidence-based treatment and recovery practices, the emergence of a strong and proud recovery community, and the dedication of service providers and community members across the nation who make recovery in all its forms possible. Discover local events and download graphics and other resources here.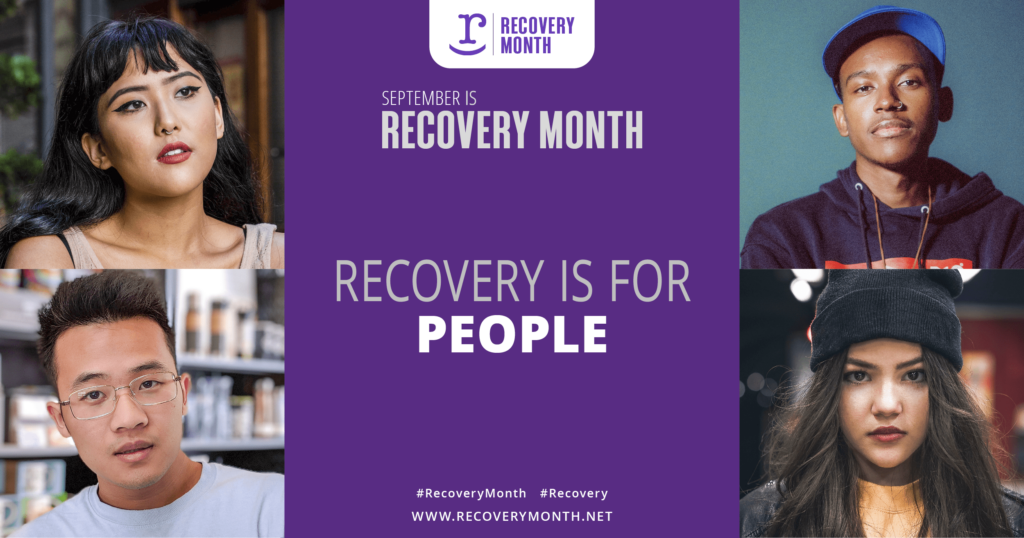 The Kennedy Forum is proud to support…
Mobilize Recovery 2022
Mobilize Recovery strives to advance policy around substance use recovery, to create connections to vital and lifesaving services, and to engage affected individuals in meaningful community action. Patrick J. Kennedy will speak at Mobilize Recovery's bus tour stop in Robbinsville, New Jersey on September 18 and during the Virtual Experience on September 29. More here.
National Opioid and Substance Abuse Awareness Day 2022
Learn from experts and those with lived experience about substance use disorders, treatment, harm reduction, and prevention—and take anonymous, online screenings for yourself or a loved one—during this free VIRTUAL panel discussion and town hall on September 13 at 12pm ET. Patrick J. Kennedy will provide introductory remarks. Register here.
In other partner news…
The Kennedy Forum recently signed on to a letter led by the Eating Disorders Coalition urging the Senate to take up HR7666, the CURES package. The House passed necessary mental health renewals from the 21st Century Cures Act in June through H.R. 7666, the Restoring Hope in Mental Health and Wellbeing Act. In turn, the Senate must now bring forward and pass these necessary mental health provisions from H.R. 7666, whichwillbolster many federal programs that address the mental health and substance use crisis, including:
Renewals for youth suicide prevention programs and initiatives
Renewals and improvements to the substance use and mental health block grants
Workforce trainings and pipeline development
Mental health parity improvements, including parity protection for frontline workers
Guidance for quality assurance and assessment of the 988 Suicide and Crisis Lifeline
Pediatric and maternal mental health access programs
---
With less than 10 weeks of legislative session in 2022, The Eating Disorders Coalition is asking everyone to pressure the Senate to do their part before the bill expires! Click here to make your voice heard!
Our latest round of Don't Deny Me campaign posts for partner organizations addressed National Suicide Prevention Month and Recovery Month. See sample posts here and and below. If your organization would like to subscribe to our monthly Don't Deny Me social media toolkit, please send an email request to Bridget@thekennedyforum.org.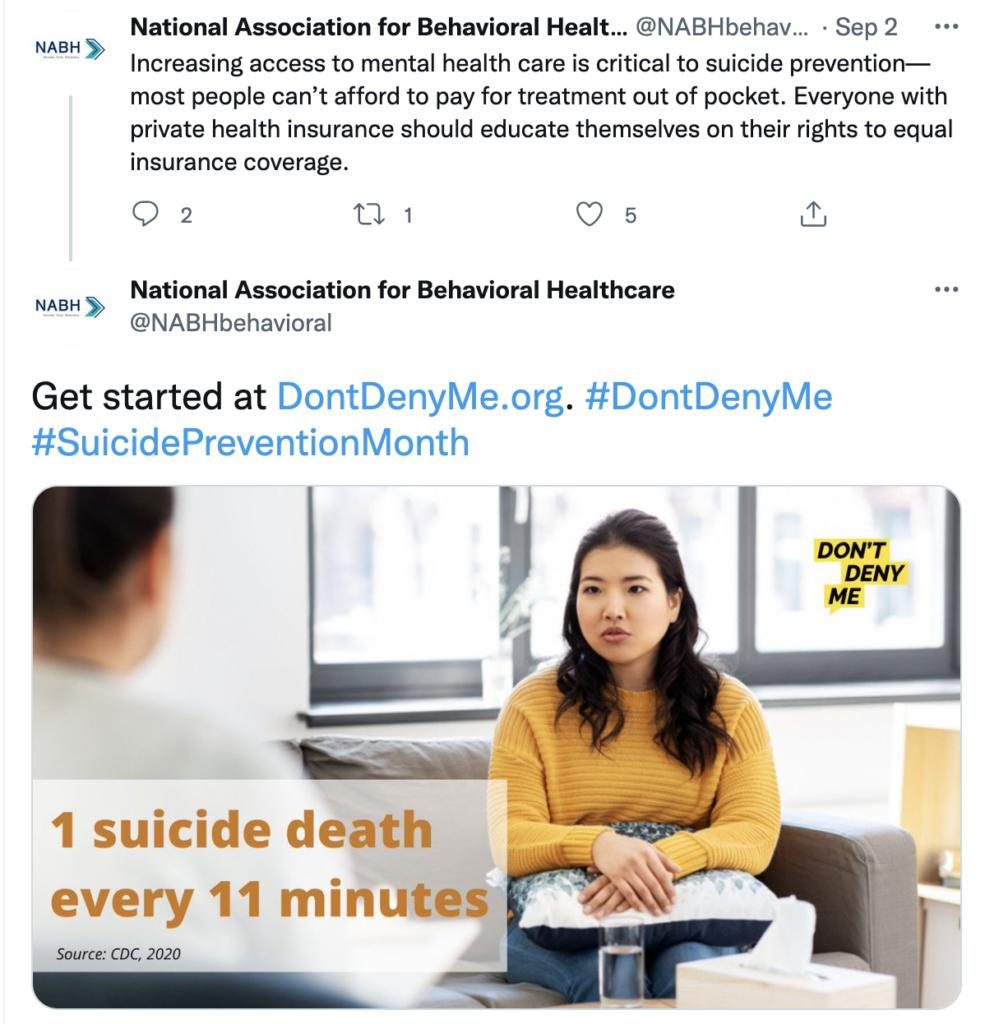 ---
WETA, the flagship Public Broadcasting Service (PBS) station in Washington D.C., along with PBS NewsHour Student Reporting Labs and the XQ Institute recently announced the 2022Student Journalism Challenge, which allows students ages 13-18 to gain real life experience by contributing written, video, and audio pieces on key issues in education (including mental health) throughout the fall semester of the new school year for a chance to win prizes and even be published! A panel of expert judges will select the best of each format and stories will be shared widely on local and national public media platforms. More info here.