In a month of extreme highs and lows for the advocacy community, The Kennedy Forum both applauded President Biden's new strategy to address the U.S. mental health crisis and condemned a federal court's decision to overturn the pivotal Wit v. United Behavioral Health ruling. New challenges and opportunities await. More below.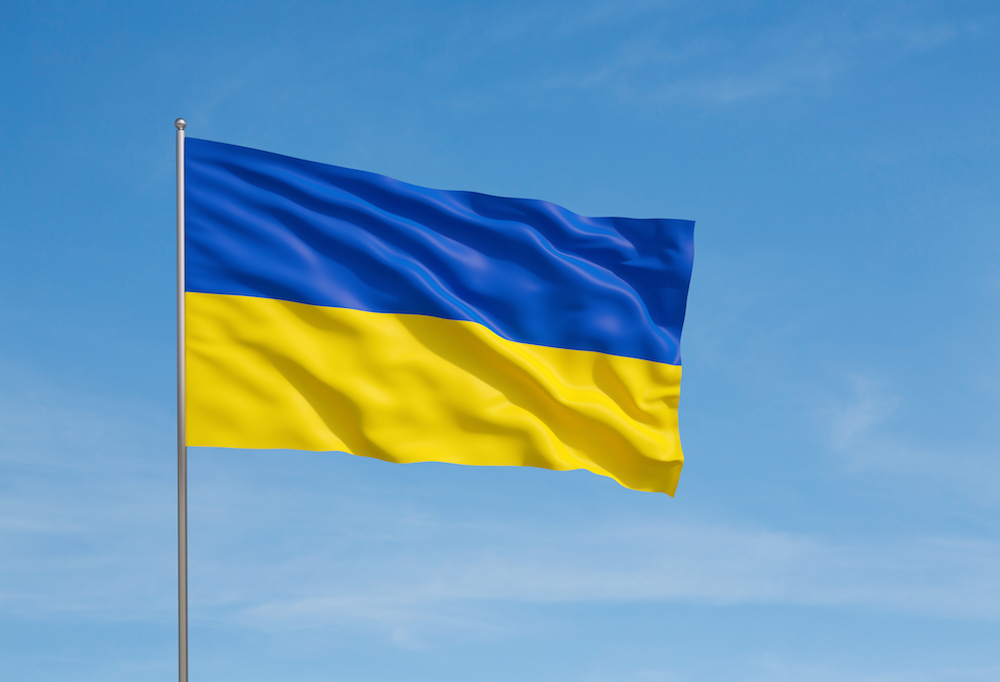 Policy Pulse
The Kennedy Forum applauded the Biden Administration for including key parity provisions in the FY 2023 budget, including extending the Federal Parity Act to Medicare, ending state/local opt-outs, expanding the U.S. Department of Labor's parity enforcement, and strengthening medical necessity determination rules. Read more here.
In March, the federal Ninth Circuit Court of Appeals overturned Wit v. United Behavioral Health, a landmark ruling that previously held United Behavioral Health accountable for equitable coverage of mental health care. "We simply can't go backwards—in a time of great need—to protect the bottom line of a for-profit company. Access to care is a human right. This ruling is on the wrong side of history." – Patrick J. Kennedy. Read more here.
The Kennedy Forum thanked Senator Ron Wyden, Chairman of the Senate Finance Committee, for focusing on mental health parity and highlighting Parity Track during a hearing on March 30. "The parity law was supposed to be a game changer, but mental health patients have still spent the last 13 years all too often bogged down in insurance company foot dragging, red tape, and piles of excuses." Watch a recording of the hearing here.
Following President Biden's State of the Union address, Patrick and Amy Kennedy, education direction of The Kennedy Forum, issued a statement commending the White House's plan to expand the mental health workforce, connect more people to care, and foster supportive environments that promote mental wellness and recovery in schools, prisons, and across our social safety nets. "Within his aptly named Unity Agenda, President Biden has laid out the bold steps our nation must take to address mental health across the lifespan." Read the full statement here.
The Kennedy Forum and Patrick J. Kennedy led a letter to Secretary of State Antony Blinken and USAID Administrator Samantha Power urging them to integrate mental health and substance use supports into U.S. relief efforts for Ukraine. Prioritizing MH/SUD supports will help address disrupted access to treatment for Ukrainians already living with mental health and substance use disorders and meet the inevitable increase in mental health needs associated with the unfolding disaster. Read the full letter here.
The Kennedy Forum endorsed the following legislation:
The Closing Health Coverage Gaps for Public Servants Act, introduced by Senators Chris Murphy (D-Conn.) and Debbie Stabenow (D-Mich.) and Representatives Katie Porter (D-Calif.) and Debbie Dingell (D-Mich.). The bill would end the ability of health care plans covering state and local government workers to 'opt out' of providing equal coverage for mental health and addiction treatment. More here.
The Bipartisan Access To Prescription Digital Therapeutics Act, introduced by Senators Shelley Moore Capito (R-W.Va.) and Jeanne Shaheen (D-N.H.) and Representatives David McKinley (R-W.Va.-01) and Mike Thompson (D-Calif.-05). The bill would expand Medicare coverage to include Prescription Digital Therapeutics (PDTs), which are designed and tested much like traditional prescription drugs but rather than swallowing a pill or taking an injection, patients receive cognitive therapy through software. More here.
The 988 Implementation Act, introduced by Congressman Tony Cárdenas (D-CA), Congresswoman Doris Matsui (D-CA), Congresswoman Lisa Blunt Rochester (D-DE), Congressman Brian Fitzpatrick (R-PA), Congressman Seth Moulton (D-MA), Congresswoman Grace Napolitano (D-CA), Congressman Don Beyer (D-VA) and Congressman Jamie Raskin (D-MD). The bill would provide federal funding and guidance for states to implement their crisis response infrastructure ahead of the July launch of the new national suicide prevention and mental health crisis hotline, 988. More here.
Campaigns & Resources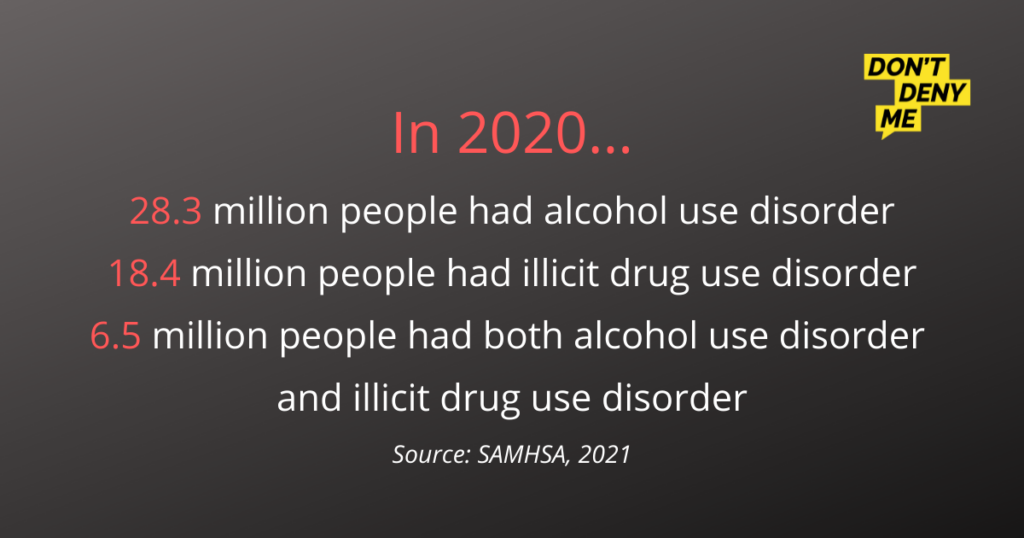 The latest round of Don't Deny Me campaign posts for partner organizations addressed a Brain Awareness Week and National Drug and Alcohol Facts Week. See sample posts here and here.
The Kennedy Forum is proud to be a Champion Partner for MTV's second annual Mental Health Action Day (MHAD) on Thursday, May 19. The day is designed to shift our mental health culture from awareness to action—and empower people to take steps to improve their mental health just like they would their physical health. Learn more here. Details on our 2022 contributions coming soon!
Just ahead of the State of the Union address, the White House released a Fact Sheet on President Biden's new strategy to address the national mental health crisis, which includes an emphasis on parity. Efforts will focus on transforming our health and social services infrastructure to address mental health holistically and equitably. Review it here.
Made by Erik Ewers and Christopher Loren Ewers and produced by Ken Burns, Hiding in Plain Sight: Youth Mental Illnesswill premiere on PBSstations nationwide on June 27 and 28, 2022 at 9:00pm ET. It features first-person accounts from more than 20 young people who live with mental health conditions, as well as parents, teachers, friends, providers, and advocates, including former U.S. Rep. and founder of The Kennedy Forum, Patrick J. Kennedy. Watch a preview here.
American Psychological Association released its annual Stress in America report. Top sources of stress were the rise in prices of everyday items due to inflation, followed by supply chain issues, global uncertainty, Russia's invasion of Ukraine, and potential retaliation from Russia. These stressors are coming at a time when the nation is still struggling to deal with the prolonged pandemic and its effects on our daily lives. Review all of the findings here.
Have you or someone you know had a hard time finding mental health or addiction care that your insurance will pay for? Or a provider who doesn't have a long waitlist? If so, please take this important survey from NORC at the University of Chicago. Your confidential responses could help drive policy change that would make a difference for everyone. The survey is available in English or Spanish and takes about 5 to 15 minutes to complete. You can respond for yourself or on behalf of someone you know, such as a family member, a friend, or a patient. Get started.
Coalition Building
The CEO Alliance for Mental Health, a collaborative of 15 of the nation's leading mental health professional organizations (including The Kennedy Forum), advocacy groups and funders, announced the rollout of a coordinated effort to drive awareness and support among state and municipal officials as they prepare for the nationwide transition from the current National Suicide Prevention Lifeline to the new 988 hotline for mental health emergencies and suicide prevention. Before the hotline launches on July 16, the CEO Alliance for Mental Health will push for the adoption of its roadmap for mental health crisis response, which it envisions as a local/regional continuum-of-care ecosystem that can deliver effective, proper care. View it here.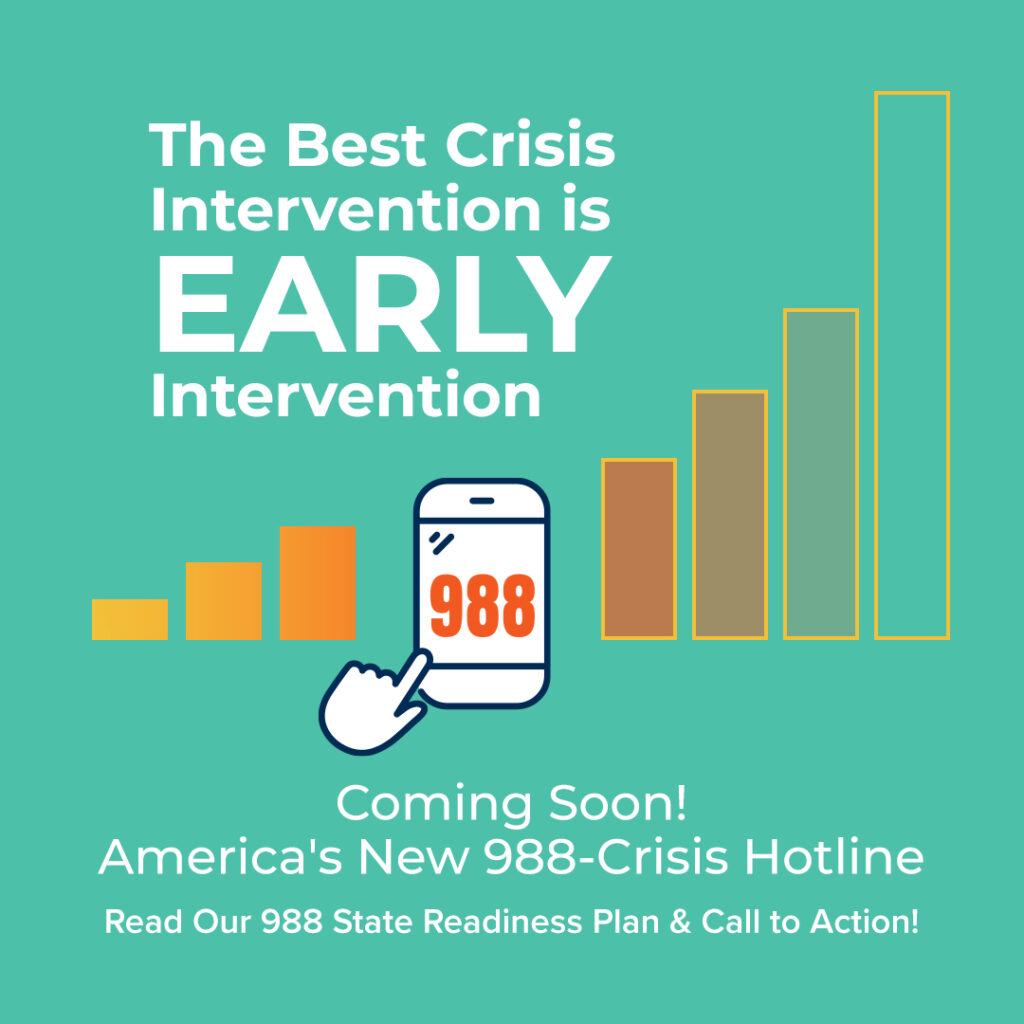 The Kennedy Forum joined Mental Health America and other organizations in requesting that the White House consider lighting up green for the first day of Mental Health Awareness Month in May. Read the letter here.
Youth Mental Health Focus
This month, Amy Kennedy testified before the NJ Senate Education Committee about the steps necessary to address the overburdened pediatric mental health care system—a common issue in states across the nation. "We can't wait util 'May is Mental Health Month.' All of this work that you are so gracious to hear about today is important to institute now." Learn more here.
Amy also published a new blog post calling for incorporating mental health screenings into school physicals. "If we don't enact the measures that we know bolster the frequency of treatment in our youth, what can we expect but the declaration of an adult mental health crisis within a decade?" Read the full blog post here.
"Creating Safer Spaces for LGBTQ Youth," was recently released by the CDC's Division of Adolescent and School Health. The publication is a toolkit for education, healthcare, and community-based organizations. Access it here.
Equity Focus
In a new blog post, the Kennedy-Satcher Center for Mental Health Equity (KSCMHE) director Madhuri Jha, LCSW, MPH, explores applying a "strengths-based" lens to recognizing and addressing historical inequities. "The inclusion of champions of healing and resilience in the way we define health and mental health is critical and paramount to advancing equity. We must find means to ensure that understanding barriers to access is complemented by the intentional evaluation, research, and creation of policies based on existing resiliency." Read the full blog post here.
Recovery Focus
In a new blog post, Patrick and nationally recognized recovery advocate Ryan Hampton, author of "Unsettled: How the Purdue Pharma Bankruptcy Failed the Victims of the American Overdose Crisis," urged employers to re-think antiquated hiring practices, update medical leave policies, cultivate active support networks, and more. "Approximately 28 million individuals currently live with a highly treatable, but also highly stigmatized mental health disorder. What do all these people have in common? They work. And many continue to face antiquated, discriminatory practices that consider addiction a moral failing." Read it here.
In the News
Patrick J. Kennedy and Kevin Sabet, co-founders of Smart Approaches to Marijuana, penned an op-ed titled "Virginia was right to reject legalizing recreational marijuana sales" for the Roanoke Times. "Virginia should continue to reject commercial sales and invest in prevention of marijuana use and further address criminal justice reform. It is worth noting that legislators should not confuse efforts to legalize marijuana with the decriminalization of its use, which is a different policy that would expunge records and remove criminal penalties for low-level use. We are calling not for increased incarceration but for a balanced policy focused on education and prevention." Read the piece here.
Joe Feldman, Kennedy Forum Illinois board member, spoke to Bloomberg Law about the urgent need for government to enforce the Federal Parity Act rather than leaving consumers with no choice but to take legal action against their health insurers when wrongfully denied mental health and addiction treatment coverage. "Lawsuits won't solve this problem." Read the article here.
Recordings
This month, Patrick joined Fabiana Dadone, Minister for Youth Policies of Italy with the Mandate for Drug Policies and Addictions, and Amb. Adam E. Namm, Executive Secretary, Inter-American Drug Abuse Control Commission (CICAD), OAS, in providing introductory remarks for a prestigious panel at San Patrignano's "People in Recovery and Stigma: Barriers and Strengths in Their Pathways," a side event to the United Nations Office on Drugs and Crime (UNODC)'s 65th session of the Commission on Narcotic Drugs. Watch it here.
The Kennedy Forum's education director, Amy Kennedy, recently participated in "Building for New Jersey's Future: Maximizing School-Based Mental Health Services in Prevention, Early Intervention and Crisis Care," a roundtable hosted by Assemblywoman Shavonda E. Sumter in partnership with The Kennedy Forum and NJAMHAA, that explored how to address the immediate mental health needs of students and integrate mental health curricula long-term through sustainable funding mechanisms. Watch it here.
On March 16, Patrick and Amy Kennedy joined Chuck Ingoglia, president and CEO of National Council for Mental Wellbeing; Suzanne Kunis, vice president of behavioral health for Horizon Blue Cross Blue Shield of NJ; and Tom Coderre, acting deputy assistant secretary of SAMHSA for a special Acenda Institute of Health Innovation Roundtable titled, "A New Vision for Behavioral Health in the United States." Watch it here.
Upcoming Events
Criminal Justice and Equity: Bridging the Gaps (Part 4) Re-Entry Programs and Reducing Recidivism
April 19, 2022
The fourth session of the Kennedy-Satcher Center for Mental Health Equity's five-part webinar series, "Criminal Justice and Equity: Bridging the Gaps," on the landscape of inequities that affect justice-involved individuals.