The Kennedy Forum continues to call on Congress to include key mental health and addiction priorities in a year-end omnibus package. With alarming trends in youth mental health, overdoses, and suicide, Congress must act now to address our country's mental health and addiction crisis. At minimum, Congress needs to pass the bipartisan reforms that have already passed the House. These include provisions contained in the Restoring Hope for Mental Health and Well-Being Act of 2022 (H.R. 7666) and the Mental Health Reform Reauthorization Act (S. 4170). Contact your legislators to urge them to act here. 
In other news…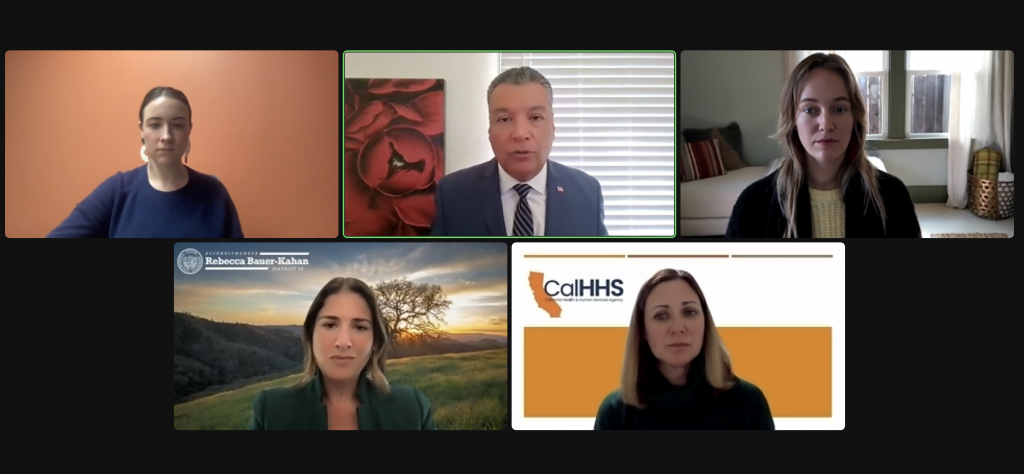 The Kennedy Forum's Policy Director Lauren Finke participated in a virtual event to celebrate the enactment of California Assembly Bill 988 with U.S. Senator Alex Padilla (D-CA), California Assemblymember Rebecca Bauer-Kahan, Tara Gamboa-Eastman of the Steinberg Institute, and Stephanie Welch of the California Health & Human Services Agency. The Kennedy Forum co-sponsored this important bill which established a framework and sustainable funding for a statewide crisis continuum in California. AB 988 builds on The Kennedy Forum's  past legislative advocacy to ensure commercial insurance coverage for crisis services. More details on the virtual event here.  
Last week The Kennedy Forum release a new brief "Ensuring Coverage of Behavioral Health Emergency Services." We offer a breakdown of policy solutions to ensure that from crisis call to crisis response, people have access to the care they need. Read the brief here.