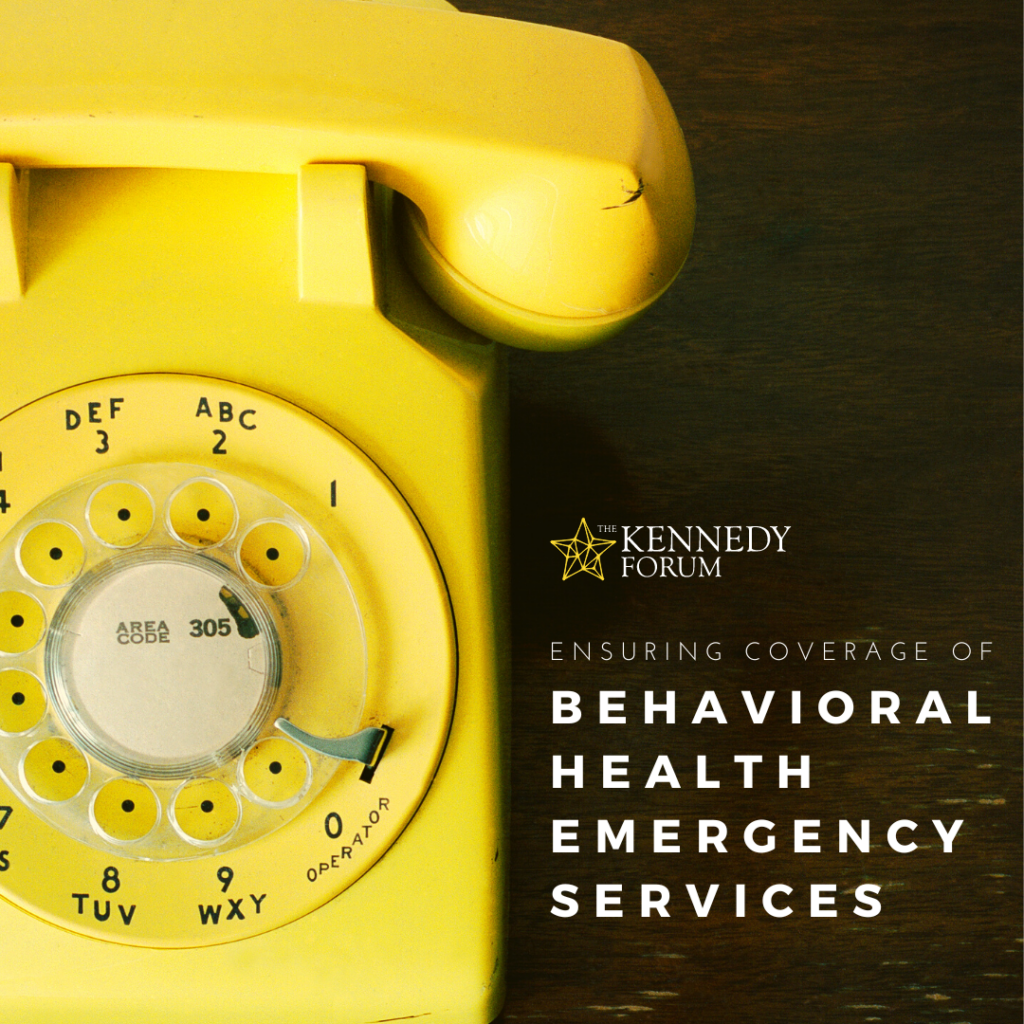 The Kennedy Forum is pleased to announce the release of our new brief, "Ensuring Coverage of Behavioral Health Emergency Services." In the brief we break down policy options that will guarantee insurance coverage for the full range of behavioral health emergency services, examine a case study from Washington State, and outline model legislation.
Currently, commercial insurance doesn't cover the full range of behavioral health emergency services, and the cost is unjustly offloaded onto public institutions. This not only burdens the taxpayer, but also leaves systems of care underfunded, understaffed, or altogether non-existent. The Kennedy Forum recognizes that people should have access to comprehensive health care whenever they need it, including moments of crisis. Furthermore, lack of available resources and insurance coverage should not stand in the way of our communities' ability to provide emergency care from crisis call to crisis response.
We urge policymakers to embrace our recommendations to build out and subsequently enforce coverage for the full continuum of behavioral health emergency care. 
Special thanks to the Sozosei Foundation for the funding of this brief.